Go to overview
icapps at XP days Benelux 2022
On the 8th and the 9th of September icapps' scrum master, Dimitri Bauwens will be hosting the session "Let the drawing beast out!" at XP days Benelux 2022 in Luxembourg.
Come and check his session out.
Learn more about the XP Days 2022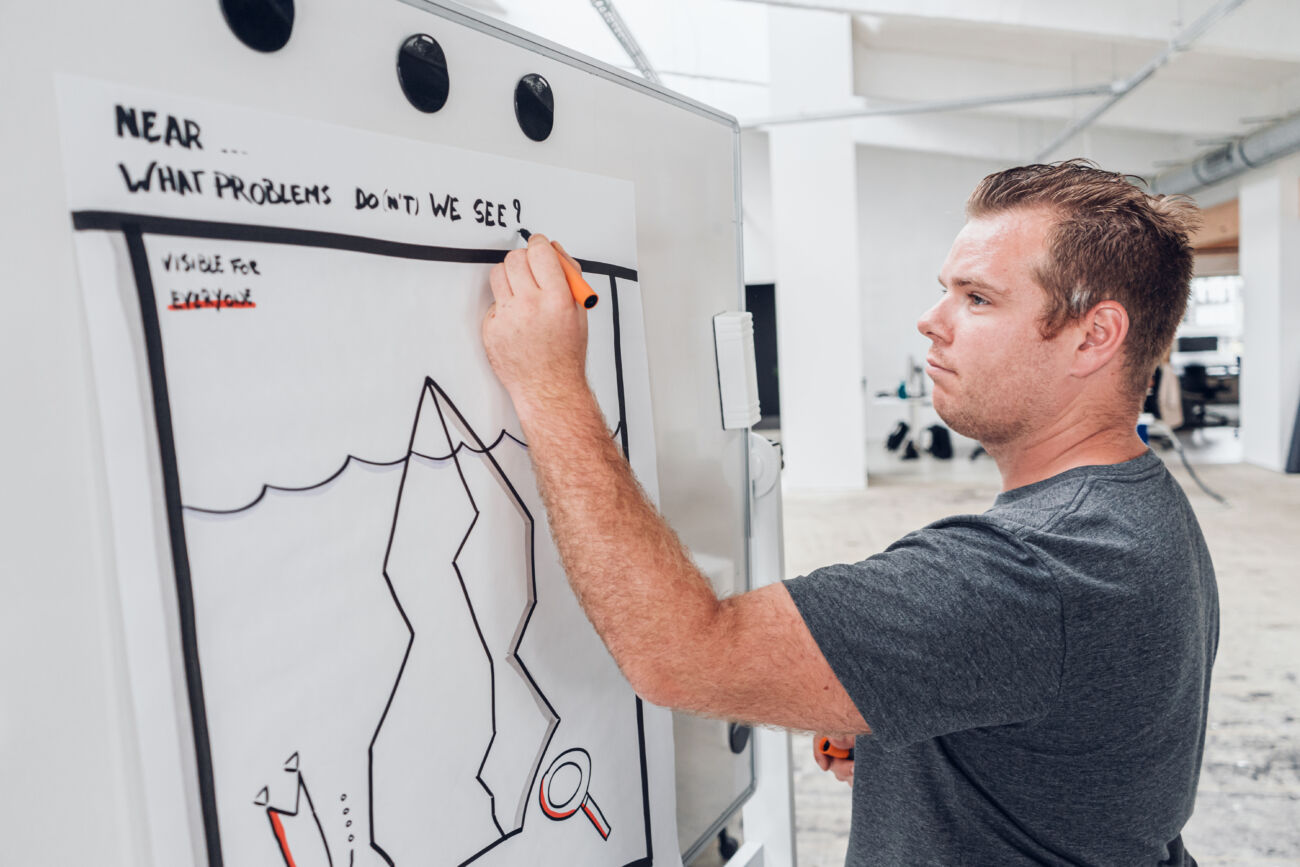 Let the drawing beast out!
How drawn images boost your meeting

Have you seen your peers doze off after one too many? Powerpoint slides that is!

Have you gotten in another endless discussion where people keep thinking that more words will clear out the problem?

It turns out that the phrase "a picture says more than a thousand words" also holds true in meetings, in collaboration sessions, or anywhere else on the workfloor.
Let's explore the possibilities a few lines and some basic forms can give you and how they can spice up (or clear out) your meeting!