Hi, ik ben Evert
23 jaar en Android developer bij icapps. Als Android developer werk ik nauw samen met mijn collega's om steeds het beste product neer te zetten. Ik ontwikkel en onderhoud verschillende Android apps voor klanten als Bol.com en Fibricheck. Best wel coole projecten als je 't mij vraagt! Android is mijn passie en ik toen ik 12 jaar oud was, wist ik al dat ik Android developer zou worden. Hier ben ik dan, met mijn gat in de boter gevallen bij icapps. Wanneer ik niet aan het programmeren ben, ga ik graag al eens wandelen, lekker eten of geniet ik van een potje gamen.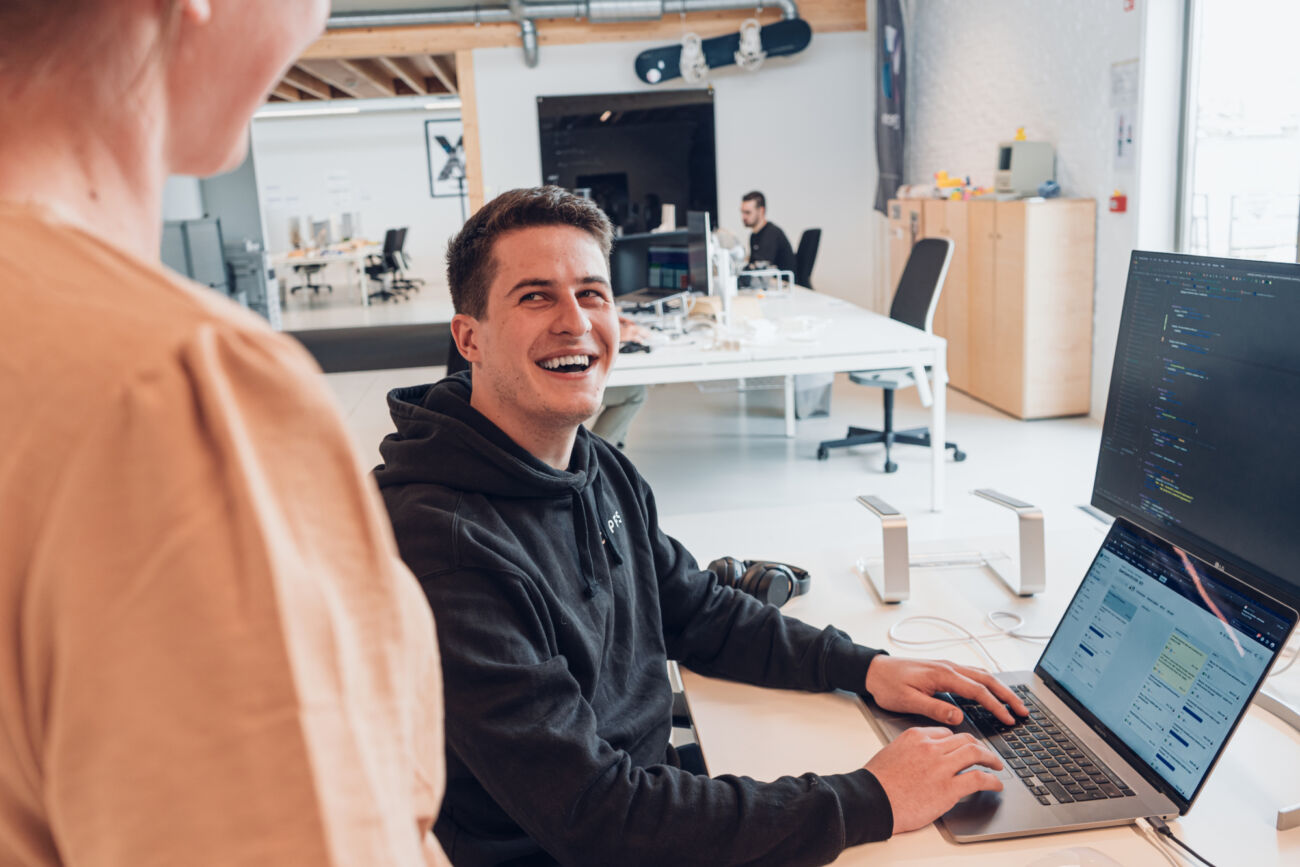 Ik start mijn dag meestal...
Met 4 tassen koffie, jawel! Eens mijn caffeine shot is ingekickt, start ik de dag met een stand up samen met mijn team. Iedereen vertelt dan kort aan welke projecten hij of zij momenteel bezig is, wat goed gaat en wat minder loopt. Daarna werk ik verder aan de verschillende projecten die lopen. Het feit dat de projecten bij icapps uiteenlopend zijn en dat je de kans krijgt om aan verschillende projecten mee te werken is heel fijn en maakt de job steeds weer uitdagend en afwisselend.

Mijn dag is geslaagd wanneer ik aan iets gewerkt heb waarover ik aan het einde van de dag kan zeggen; ja, dit is goed!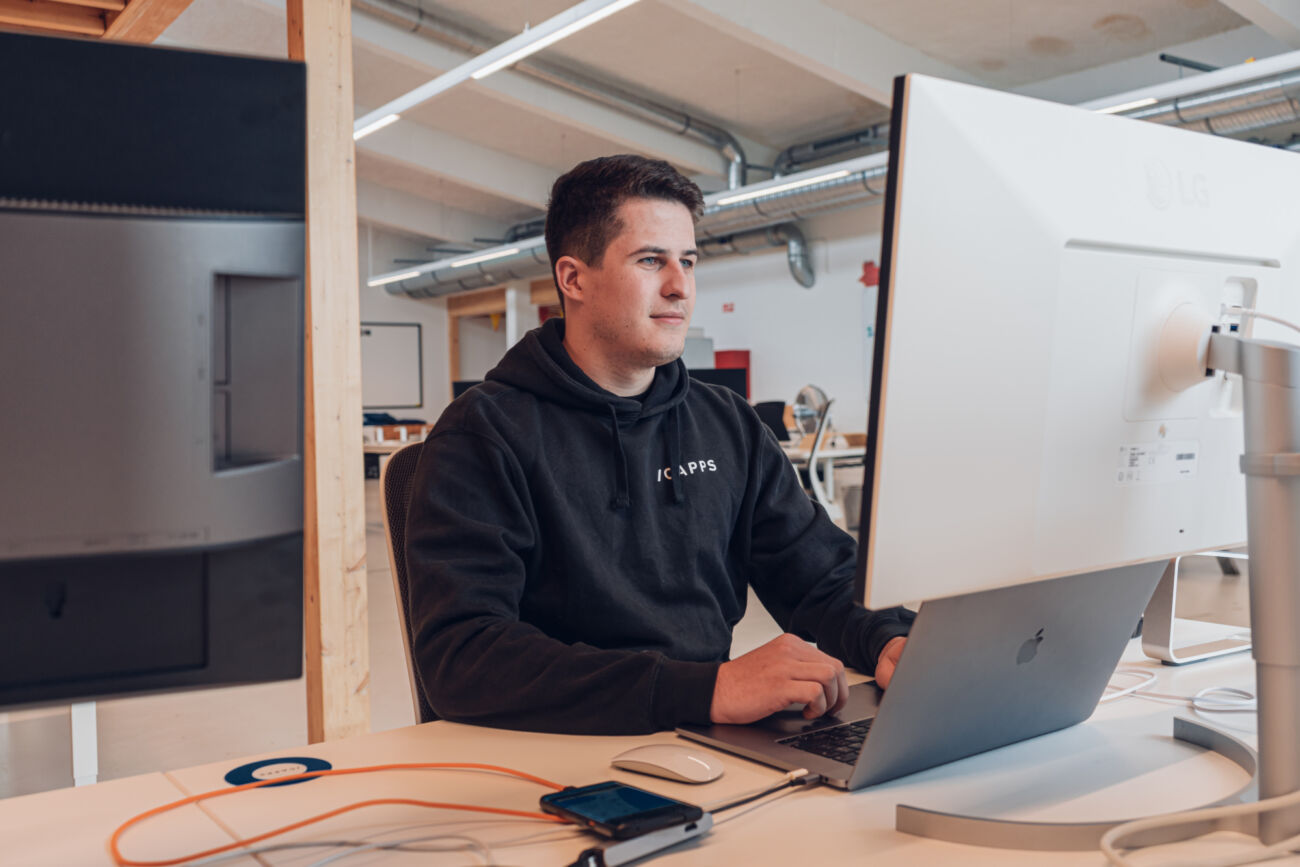 Sinds ik bij icapps startte, ben ik gegroeid in...
mijn contact met klanten, voornamelijk. We hebben heel wat leuke partnerships en je voelt ook dat dat klantcontact écht een belangrijk onderdeel van de samenwerking is. Je leert hier heel snel in bij, het zijn dus vooral die persoonlijke skills die ik al verder heb kunnen ontwikkelen doorheen mijn tijd bij icapps. Aangezien we hier heel wat uitdagende projecten hebben lopen, geloof ik dat ik ook snel zal groeien in mijn technische skills.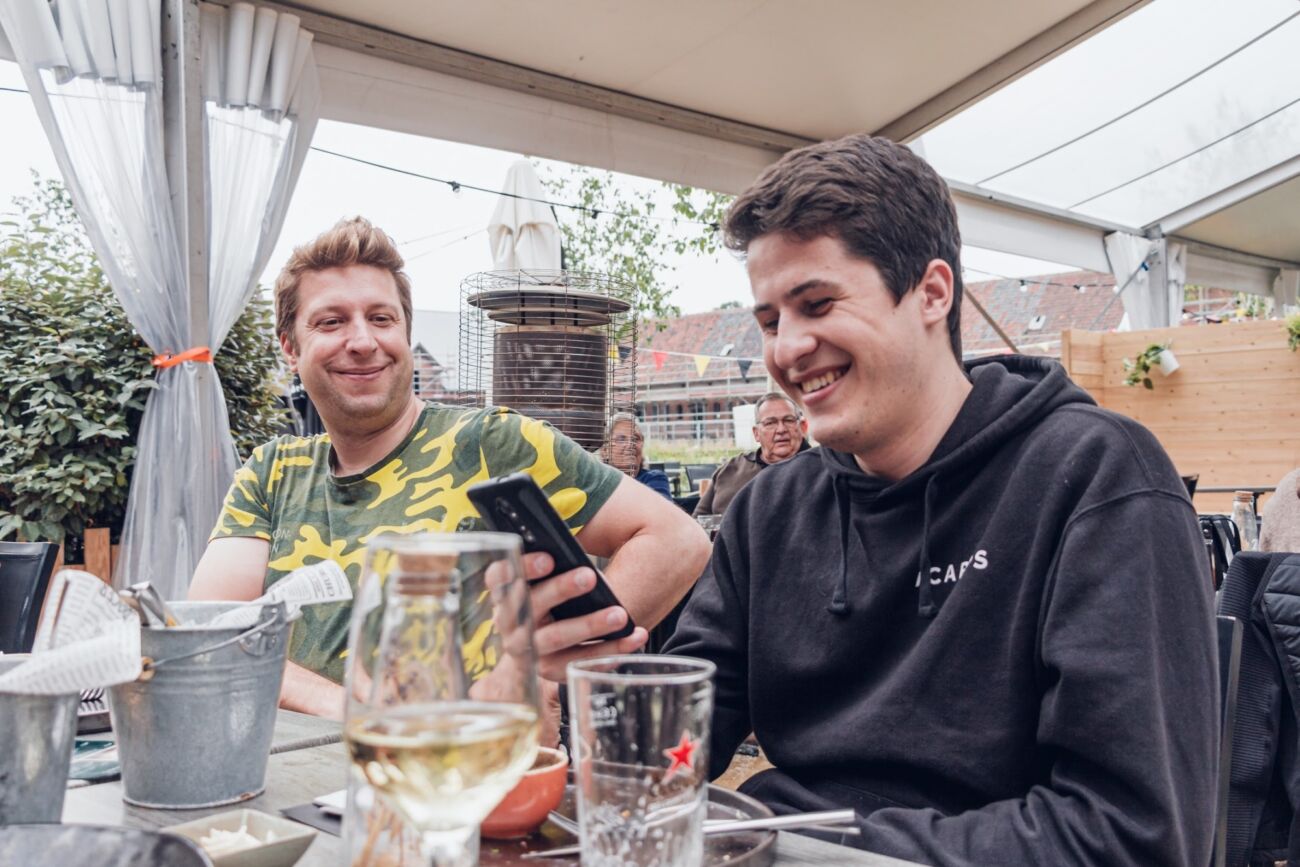 De leukste aspecten van mijn job?
Uiteraard het developen zelf. Ik ben ook heel UI gericht dus ik vind het fijn om te werken aan mooie designs en aan gecompliceerde producten. Die combinatie maakt het altijd boeiend en fun!
Wat de minder leuke aspecten van mijn job zijn zou ik nu echt niet kunnen zeggen! Geen idee, alles is top :)

Als ik mezelf zou moeten scoren: