Have you seen our new application cost calculator yet? We recently launched it to help companies figure out the cost of their desired digital product. No matter the size of the project, no matter how concrete or how vague the digital idea might be, everyone will be able to easily create a simulation in our calculator. In only 4 minutes, you receive an estimated price range for your next digital product. Would be foolish not to give it a try, right!?

Now, we understand that you might be wondering why we developed this calculator. Why would we put our cards on the table and give everyone a glance at our current price indications? That's a good question! Let's dive into our motivations with our CCO Kris Kemland.

Embracing every project
"Over the years, we noticed that, overall, the first thing (potential) customers want to know is how much it will cost to build their desired digital solution. At the same time, not all of the requests we receive are already that concrete. Sometimes organizations only feel the need for digitalization, in that case, they just want a broad estimation of the cost to start campaigning for an innovation budget. In other cases, customers have a very clear view of their desired product but once we start asking questions, other needs pop up and the project changes along the process.

You probably already feel it coming, but there are a lot of things to finetune before we can start writing a detailed proposal. Think of questions like; what kind of digital product to choose, like a mobile app, a web app, TV app, ..., what features to include, defining the best-fitted technology,… and so on. Other than that, we have different ways of working, of co-creating. You can opt for a full-service, where we take care of the complete lifecycle of your digital product, from strategy, over development to taking care of your product afterward. Or maybe you have some digital experts in-house and you'd like us to combine the strengths of both teams and facilitate co-creation. As you can see, we adjust our services to your needs. By now you probably already get it, writing a correct and detailed proposal takes up a lot of time and effort. Therefore we can't deliver one for a project without being able to sit down with our customer and go through all of the conditions and requirements the digital product has to meet. And that's exactly what we want to counter.

With the introduction of our cost calculator, we'll be able to embrace every single project. From now on, everyone can get an estimation of the price range for their desired digital solution. This definitely was our biggest motivation to develop and implement the icapps cost calculator. To support organizations or people with a great digital idea, giving them the chance to discover the answer to one of the first questions that pop up, being "what will this idea cost me?" And to do this without the pressure or expectations that can come from a real sales meeting. In other words, we want to keep it low-key."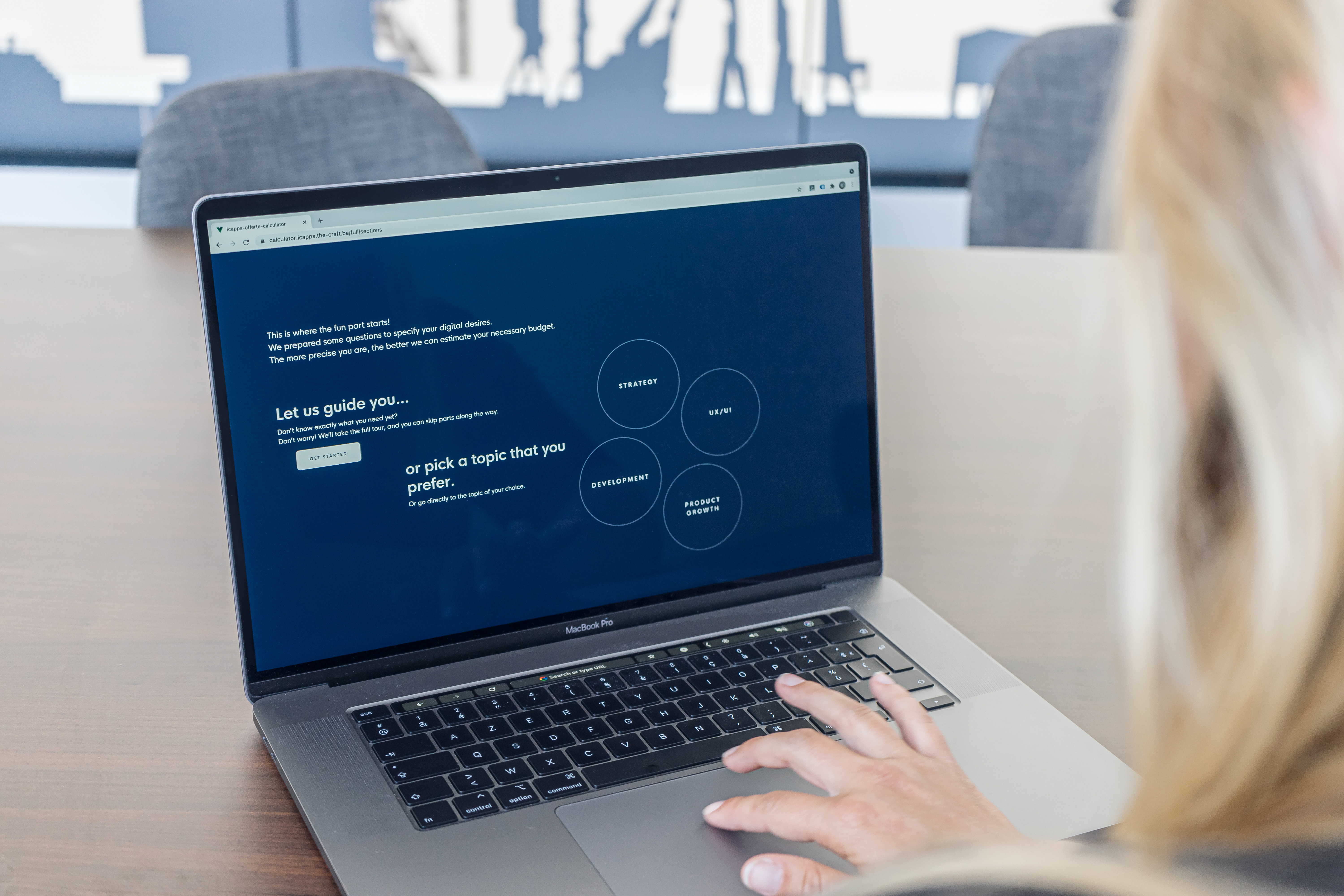 A calculation based upon experience
"When you complete the calculation, you receive an estimated price range for the digital product you have in mind. Since I just explained how complex it is to provide a detailed and complete proposal, I can only imagine that you're wondering how we were able to set up the formula for this calculation.

Well, it was quite a challenge, we definitely put in a lot of time and effort into this calculator to make sure the results are as accurate as they can be. Of course, we could rely on our experience from over 11 years of business, but we also gathered a lot of input from different people within our organization and collected data from various projects. Putting all this information together, making it possible to set up the best indication of the most current price ranges for our services.

Although, we can't emphasize enough that the result of your calculation is only an estimation. It's impossible to provide you with the exact figures because there is a whole lot of information to discuss, information that will be different for every project. Also, minor changes can have a rather big impact on the price setting. So the more precise you are when using the calculator, the more precise your price range will be."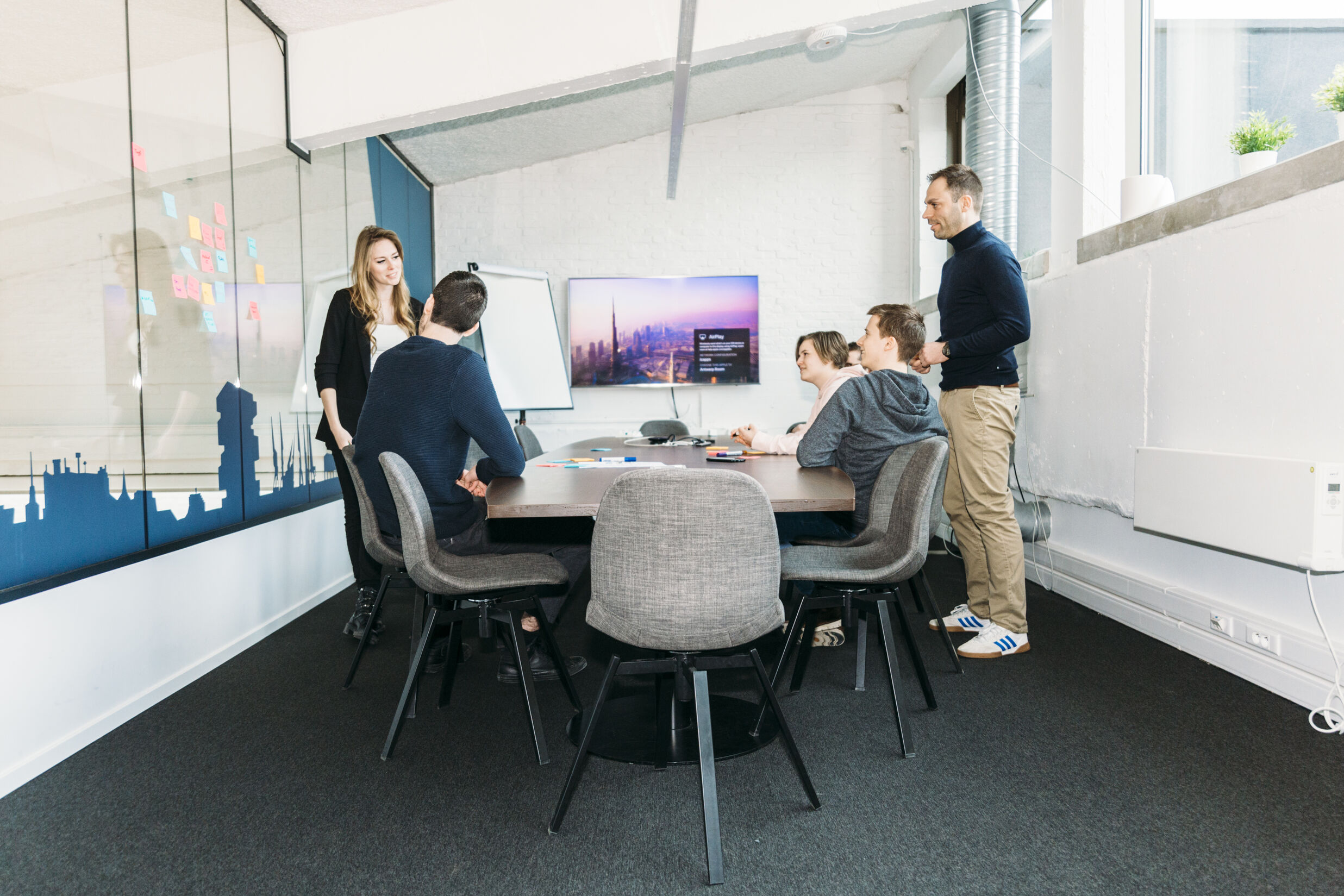 Let's give it a go!
Do you have a great digital project in mind, let's get you started. The calculator is really simple to use. By guiding you through different questions about strategy, design, development, and product growth, you'll have your answer in only 4 minutes. If you feel like you're struggling to complete the calculator, if you don't have the answers to our questions, don't hesitate to reach out! At the end of the calculation, we ask you to leave your credentials, but only to follow up on you and your project later on. Other than that, we also love to share our expertise with you. But, we won't spam you, promised :) Unless you want us to!


You know what, even some of our "competitors" already made some project calculations in our tool. Wondering if they're looking for experts to develop their digital products. ;)