User Experience and Design
Enhance your Digital Product with the user experience and user interface design it deserves, perfectly aligned with your customer's needs. Our experienced team of designers will help you understand your audience and create the most intuitive and accessible design to make your digital product stand out.
User Experience Design
Over the past 13 years, the icapps team has put its mark on multiple digital products, from smaller to large applications, for business as well as for consumers. With user research as a starting point, our designers can easily empathize with the everyday world of diverse user groups. Based on these insights they'll create a suitable information architecture and accessible user flows.
UX Audit
You already have a digital product, but you are not sure if it still fits your needs? Our UX experts can help you with figuring that out.
By conducting User Interviews; to gain insights into your target groups
By User Testing your current solution; we'll invite users to test the digital product in order to spot what works well and what could be improved.
Based on our findings, we'll provide you with recommendations you can take into account in the next iteration of your product.
Prototyping
Through Conceptual Design, we define the information architecture. What is the hierarchy of the information? Which features must be more prominent, and which ones can be more hidden?
We'll also define the flow between the different screens.
By Wireframing we sketch the rough outlines of the screens, focussing on the features and how they need to work.
In the next phase, we start with Prototyping. This includes creating clickable mockups whilst no development is needed.
Usability Testing
Are the new prototypes easy to use for your target group? Does your audience use the product as intended? During Usability Testing we take a closer look at our designs to make sure they are user-friendly and adjust them. This way, we make sure we have the best possible solution for your audience.
Great UX can make the difference between an app that just works, and one that you are delighted to use
Taking the journey together with the user, from user interview to testing, makes it easier to ensure that the product will fit the user's needs. It's really rewarding to see your designs come to life in development.
User Interface Design
Our in-house User Interface Designers will make sure that your brand is fully represented in your new digital product. From general Branding to help you set up Branding Guidelines for your digital platform. Our UI experts will work out different possible looks for your style preferences and make sure that this stays pixel-perfect during development.

Animations
We specialise in Animations that improve UX (While loading, when going from one screen to another, animated icons,...) and animations that support your branding to give it that little bit of extra flair (animated illustrations, animated error messages,...).
Design Systems
Set up a design language to create consistency throughout your digital project. From a small list of colors and fonts to an extensive full-blown design system with components for each necessary feature.
Branding
You don't have your branding on point? No worries! We are experienced in guiding you throughout this important project. We'll make sure that by having the right branding and style, you'll be able to create the most impact.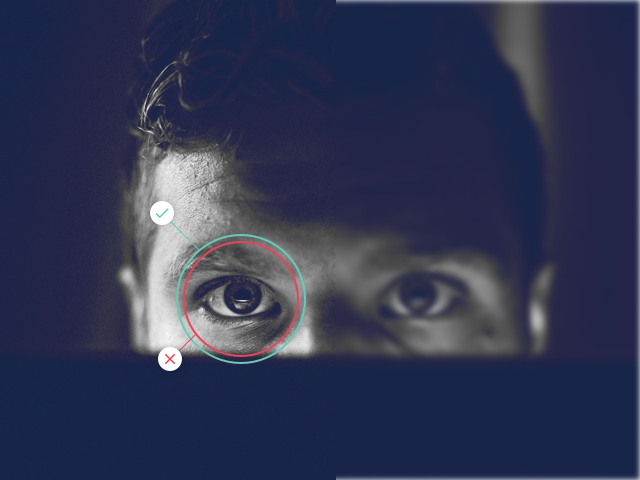 Inclusive Design
At icapps, we have a mission to make the world a better place. Both when looking at our planet as well as the world and society around us. Therefore creating and developing digital products and apps that are accessible to everyone is one of our main goals.

Our designers always take into account color use and contrast, to make sure our apps are suitable for the visually impaired. Our developers make sure our applications support assistance software, like the enhancement of fonts or VoiceOver (iOS) and TalkBack (Android). By doing this we make sure our applications are compliant with the WCAG 2.1 AA guidelines.
Furthermore, we try to take even more actions to promote digital inclusion, by considering the digitally less skilled users or users who are not as proficient in the mastery of a language.