Since knowledge exchange is an important part of both your employee's and the company's growth, we value every initiative taken towards this. icapps recently reorganized its structure and started working with product teams instead of technology-oriented teams, which makes it even more important to provide a platform for sharing knowledge. That is why we are a big fan of our Tech Gatherings, in this blog we share our best practices and show you why we encourage our employees to set up these gatherings.

Sharing knowledge across teams
As we already mentioned, icapps evolved from working with technology-oriented teams to product teams.These product teams are set up to make sure a product for a specific client is created and built by only one team. This smoothens the development process and makes it easier to provide our clients with a single point of contact. The choice to rearrange the teams wasn't made overnight and although it has a lot of benefits and increases efficiency, we noticed that knowledge and expertise weren't always shared between our different product teams. So we encouraged our teams to pick up on Tech Gatherings again, one gathering per technology.
From gatherings at the office to remote editions

The concept of Tech Gatherings isn't unknown at icapps. Before we had to deal with the pandemic, developers gathered at the office to share their knowledge, to talk about the newest trends, and to have a drink afterward. Nowadays the Tech Gatherings take place remotely. This brings a little bit more of a hassle to it, and it ain't a surprise that at the start of the pandemic, most Tech Gatherings were canceled. One of our web developers, Robin, and our new CTO, Jeroen, took matters into their own hands and thought of a plan to let these gatherings revive. To encourage their coworkers to participate in Tech Gatherings, they thought out the concept and how to keep it interesting.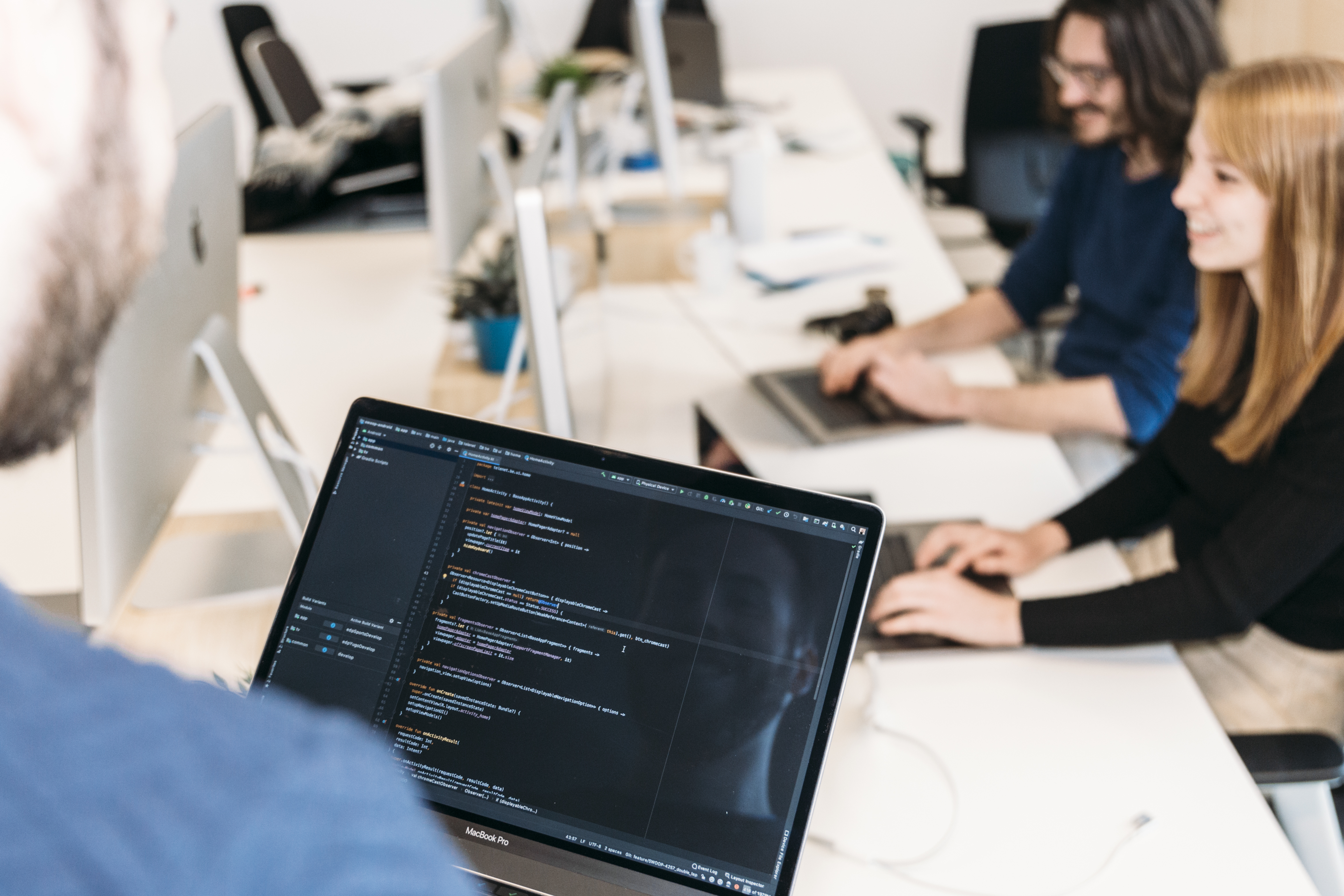 A few tips to keep it light, clear, and focused
We gladly share our best practices to make Tech Gatherings successful:

1. Set up a clear timeframe and stick to it
It's important to stick to a clear schedule, to avoid never-ending meetings. We set up a framework for our Tech Gatherings; only two topics can be discussed and per topic, we take 20 minutes. Afterward, there are 20 minutes left to ask questions, to discuss the topics for the next gathering, or to share a project you're currently working on.


2. Provide preparation time during office hours
To make sure your employees stay motivated to take part in these gatherings, you need to support this initiative as an organization. We do this by giving our employees the chance to prepare their topic during office hours. They can book the time they need as internal time, that way they don't have to worry about it and can prepare for the gathering without a hassle.
3. Take the lead
Or better, find someone to take the lead. For every technology, we try to find one coworker to set up the meetings and to encourage colleagues to participate. The support base for these kinds of initiatives is important, so you better make sure you find a "partner" within every technology.
4. Keep it light
Keep it casual, repeat these gatherings often to make sure you can stick to your timeframe and keep your meetings short. We repeat our Tech Gathering every 8 weeks but it's on you to decide what's best within your organization.
5. Take notes
Because you don't want to end up empty-handed. Make sure someone keeps clear notes of the discussed topics. Afterward, participants can find all the information, and even new colleagues can look into it.
6. Go in-depth
Don't rush over your topics, but take time to thoroughly discuss every topic on the agenda. That way new technology can be explained and it's easier to get your colleagues to step aboard.
7. Keep the best for last
Due to the pandemic, this one is a little tricky. But make sure you calculate some time to let your coworkers connect. Either a little chat at the end of the video call or, as we used to do, an afterTech (read; go out for a drink, a dinner, or to watch a movie together). You'll see that this little extra will eventually pay off.
That's it, these were our tips to get the most out of Tech Gatherings. We're sure we will be able to add a lot of extra tips to this when we start organizing them for every technology because every team will find their way. But for now, we are curious about how these tips will help you start up your gatherings.