Today is International Popcorn Day, and what other link makes more sense than the link between popcorn and movies? Since we haven't been able to go to the movies for a while during corona, many people have started to rely on streaming services. One of them is Netflix. Everyone knows Netflix, and we're pretty sure everyone has used it. On Netflix, you can stream almost anything, anywhere. You can watch series and movies online or download them to your iOS, Android, or Windows device to watch your favorites even offline. Although it is one of the most well-known and used streaming platforms, we still notice a few things that don't deliver the ultimate user experience. Since we have quite some experience in building and designing TV apps, our UI designer, Koen Geerinckx, dares to take the stage to give Netflix some advice on how they can improve.
It's the little things that can make a difference
"I must admit, I'm a big Netflix fan, but that doesn't mean that, from time to time, I have to stop myself from throwing the remote towards the TV." Koen, says. There are a few things that bother him when watching series and movies, let's see what they are and which improvements he would like to see.
1. Scroll position after deleting an item from "My list"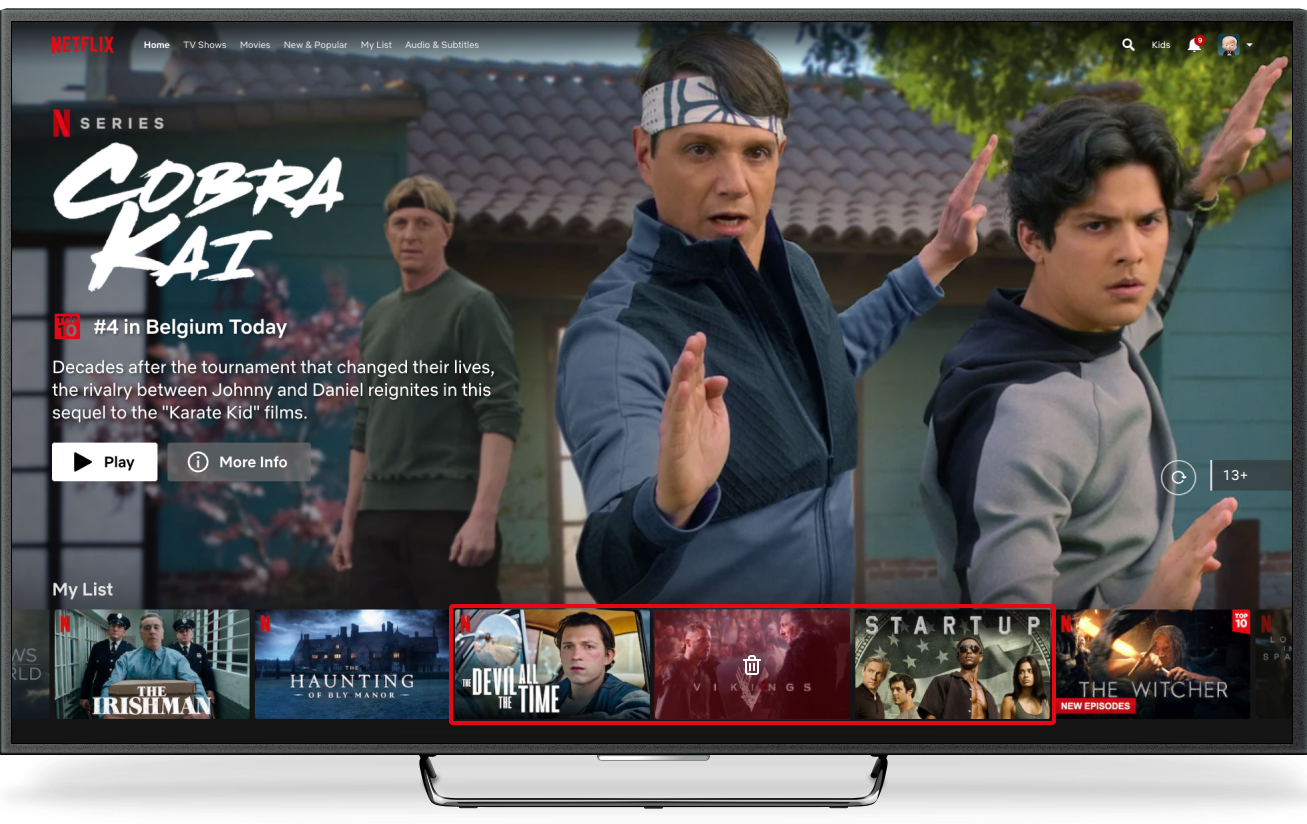 You can add movies and series you'd like to watch to "My List" on Netflix. A personal list that holds all of the movies and series you're interested in and haven't watched yet. You can add movies or series after seeing them on the billboard trailer, or after they were recommended by family, friends, colleagues, …. A very handy feature if you ask me, and it can become quite a list when you're not binging your way through every series.

So when you're done watching a certain movie or series, and you're looking to start a new one, you can go through your list. When scrolling, you might find out that you forgot to remove an item from your list after watching it, no worries, you can easily remove it. And this is where the issue that bothers me comes in. After you delete the item, Netflix brings you back to the very beginning of your list. If you have an endless list, like me, it can be quite frustrating to start again from the beginning. So I wonder Netflix, why would you put me through all this trouble when you could have just left me hanging at the right place?!
Well, I have a solution for this issue, because it can easily be fixed. When you make every item move to the left after deleting one, the user can just go on exploring their list. See what we did in the picture below? Problem solved!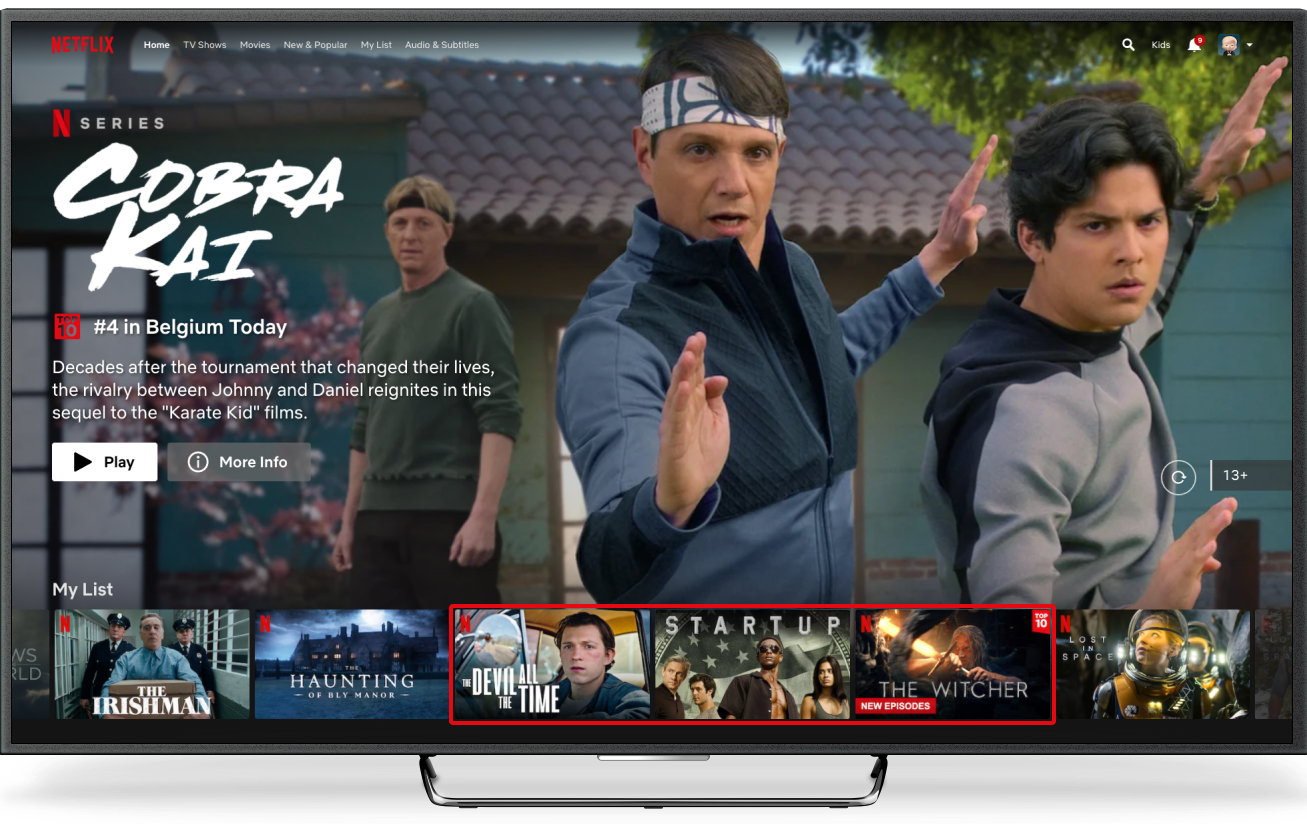 2. "Continue watching" list

Well, as you could have guessed, this list keeps track of all the movies and series you started watching but didn't finish. A great feature if you want to continue watching a series you were binging before. But, sometimes, you started watching something and didn't finish it because you were just not that into it. Or you've watched a movie but didn't watch the credits at the end and Netflix recognizes this as a "continue to watch" item.
You might think "I'll just remove it from my list" but you know what, unfortunately, you can't! And that's pure madness because this functionality is already developed and added to "My list". It exists, so why not apply it to the "continue watching list" to make the life of your users easier?

Top 10 all-time favorite movies
To end this blog on a positive note and to celebrate International popcorn day🍿, we gladly share our top 10 favorite movies. We asked all of our colleagues to share their all-time favorites, the movies they can watch over and over again. We received over 200 options, no joke, so we set up a little poll to let them vote, here's the result: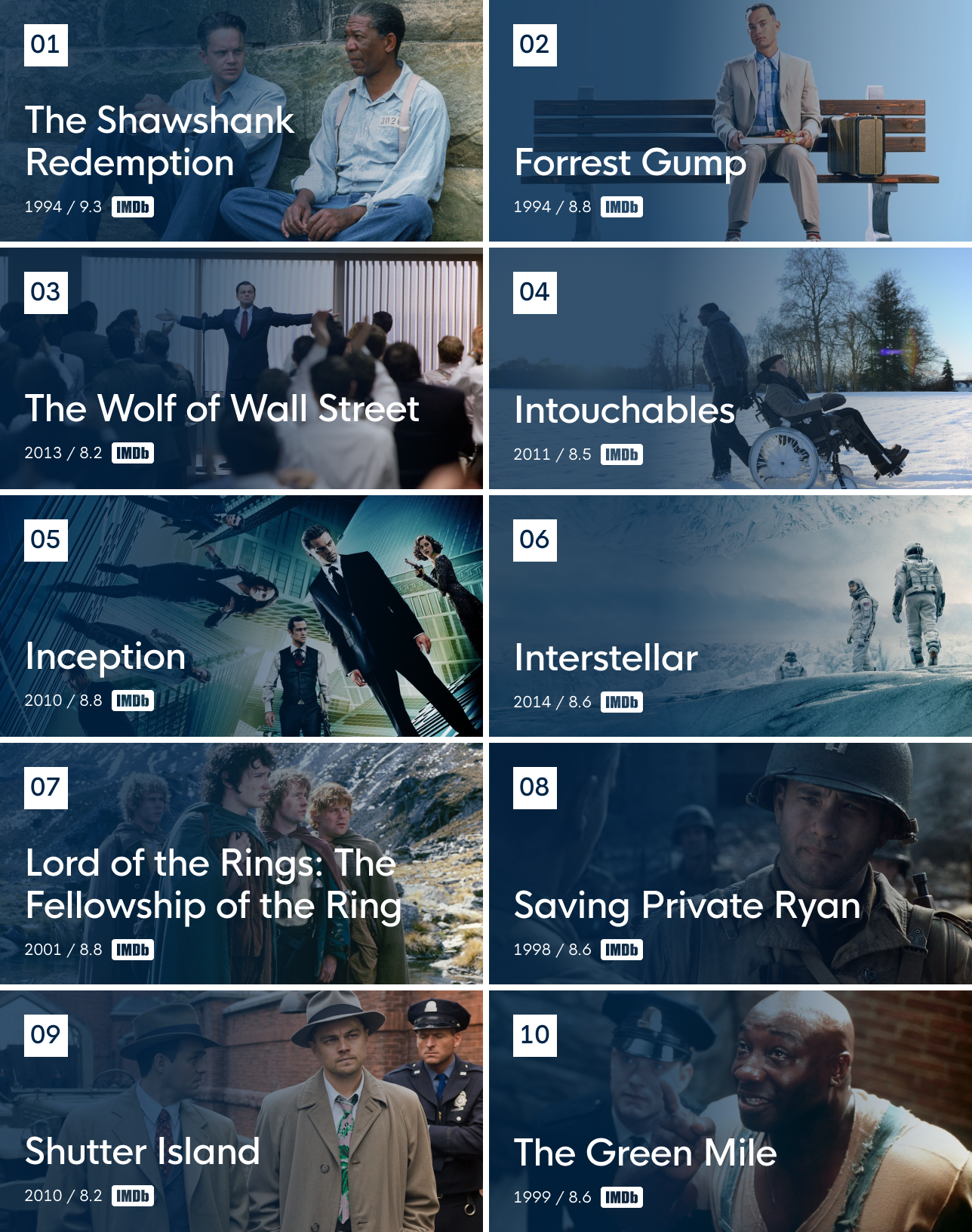 Enjoy!