What an incredibly life-changing two years we passed. In an emergency operation, we changed our way of working to deal with the situation. And let's be honest, it wasn't easy. Despite the difficult times, we learned a lot of things about hybrid working. Throughout this blog, we will tell you more about the (dis)advantages of hybrid working, how hybrid working is applied at icapps, some helpful tools, and a few tips.
The benefits of hybrid working
Why do we see a lot of people holding on to this hybrid working trend? Well, for many, hybrid working is simply the ideal work situation.
Hybrid working offers a nice balance between the freedom of working from home, having more time for household or other matters, and working at the office, where you have more social interaction with your colleagues. Now take, for example, that you have children or a pet. Before the pandemic, taking your kids to school or walking your dog in the morning could be stressful because you had to get to the office on time. With hybrid working, this changed, and you have the freedom to plan your day as it fits you. Work from home in the morning, come to the office in the afternoon? All good.
We see that working from home for a day or two is effectively very convenient for most people.

A glimpse into the hybrid at icapps
Before the pandemic, it was already common practice at icapps to work from home for a day or half a day a week. So when in March 2020, the Belgian government announced that we were going into lockdown, it was not too much of a shock to adjust to working from home. (Besides the fact that you suddenly had to miss all your colleagues.)
To work from home comfortably and ergonomically, you need the right equipment. That's why we provided a "home office budget" for every icappser. With this budget, they can buy a second screen, an office chair, or other office supplies.
Our HR policy gives our colleagues full freedom to choose whether they want to work from home, hybrid, or in the office.
But throughout the teams, we still value the connection. So a lot of teams tend to ask to meet once a week at the office to work together. This makes for a good team atmosphere and productivity. We must not underestimate the value of talking to each other face to face, brainstorming together,...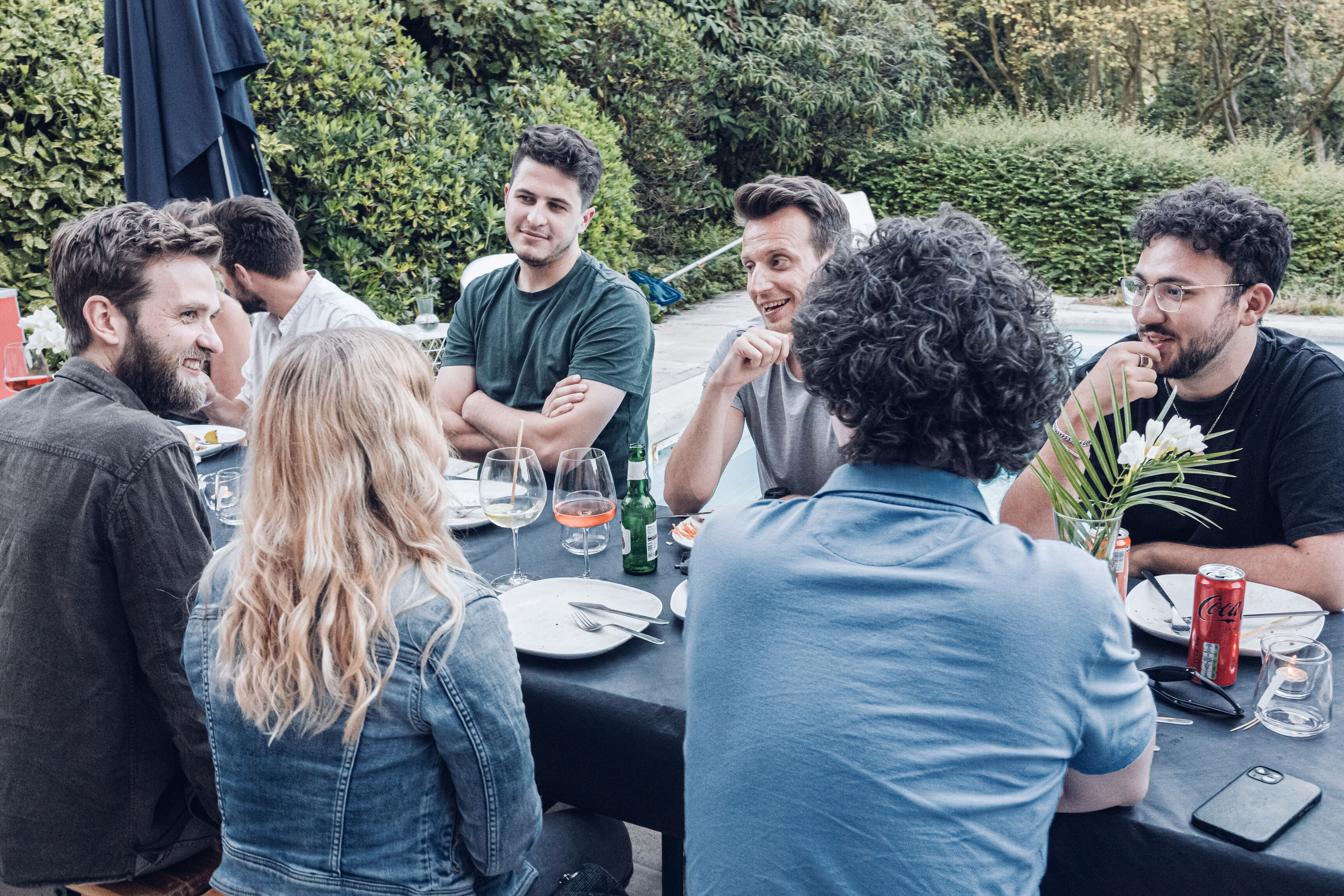 Bye traditional office, hello hybrid workplace
A traditional 9 to 5 job is not everyone's cup of tea, but what tools can we use to make hybrid working as convenient as possible for everyone?
Desk reservation tool
During the pandemic, we developed a desk reservation tool. With a desk reservation tool, you get a clear picture of how many people will be in the office, so you get fewer no-shows and, therefore more space availability.
Read this blog to learn more about this tool.
Meeting room booking
Via Google Calendar, you have the ability to book a meeting room. Everyone gets a link to an online meeting if they follow along remotely, and those who are in the office get a location where they are expected.
Slack
Everybody knows Slack, right? It's an internal tool used for communication, a place where you can ask your colleagues questions, but there's also room for fun. For example, we have a channel, 'random.' This is where we make time to give each other updates, make jokes, share some #kudos,...
The downsides of hybrid working
We only talked about the benefits of hybrid working at this point. But one size doesn't fit all. Some colleagues choose to work entirely back in the office. The advantage of this is that you still have a lot of contact with your colleagues, which is very important.
Another thing you bump into with hybrid working is that the line between work and home is blurred. It's harder to let go of your work in the evening because your workspace is where your relaxation space should actually be.
And finally, video calling. "I can't hear you" "Wait, my connection is bad." Admit it, it's so much more fun to speak to each other face to face anyway. Okay, it is convenient online calling, but seeing each other has so many more advantages. In real life, we interpret things differently because we also see nonverbal communication, and we all understand each other better.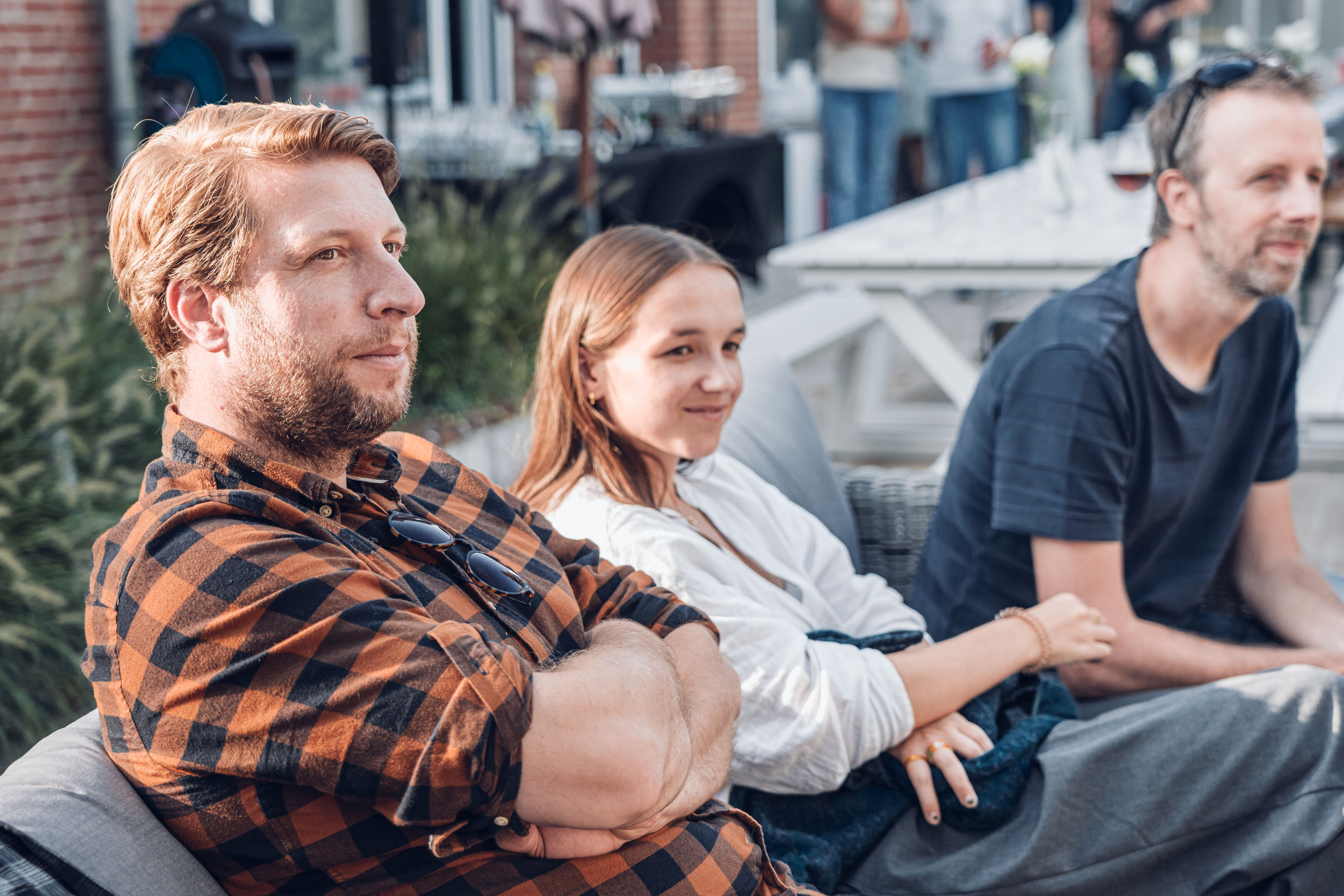 Tips and tricks to keep work and home separate when working from home
Keep a routine
When you work from home, it is very important to keep a routine. Take your breaks as you would at the office. Communicate your working hours to your colleagues as well so they know when you are available and when not.
Keep work and home separate
Sitting in the living room or kitchen can be cozy but try to avoid this. You are blurring the line between private and work. Find a space in your residence where you can work productively. This allows you to finish your workday at the end of the day.
And finally, exercise!
This one is not only important when working from home but also in the office. Try to do some sport before or after your work. Sports and exercise give you energy, and it keeps your mind focused.