In 2021, we released the icapps DNA, a bunch of skills and traits that every icappser should have. And let me tell you, they've been killing it! Each and every one of them is a gem and an asset to icapps. They work hard and go above and beyond, now it's time to give them some props. That's how the "iAwards" were born - think of them as the Oscars for icapps, but way cooler. All of our colleagues got a chance to vote, so buckle up and get ready to see who's taking home one of these awards!
Without further ado, let's present to you the four winners of the 2022 iAwards.
Team player and helpful - Jens De Craecker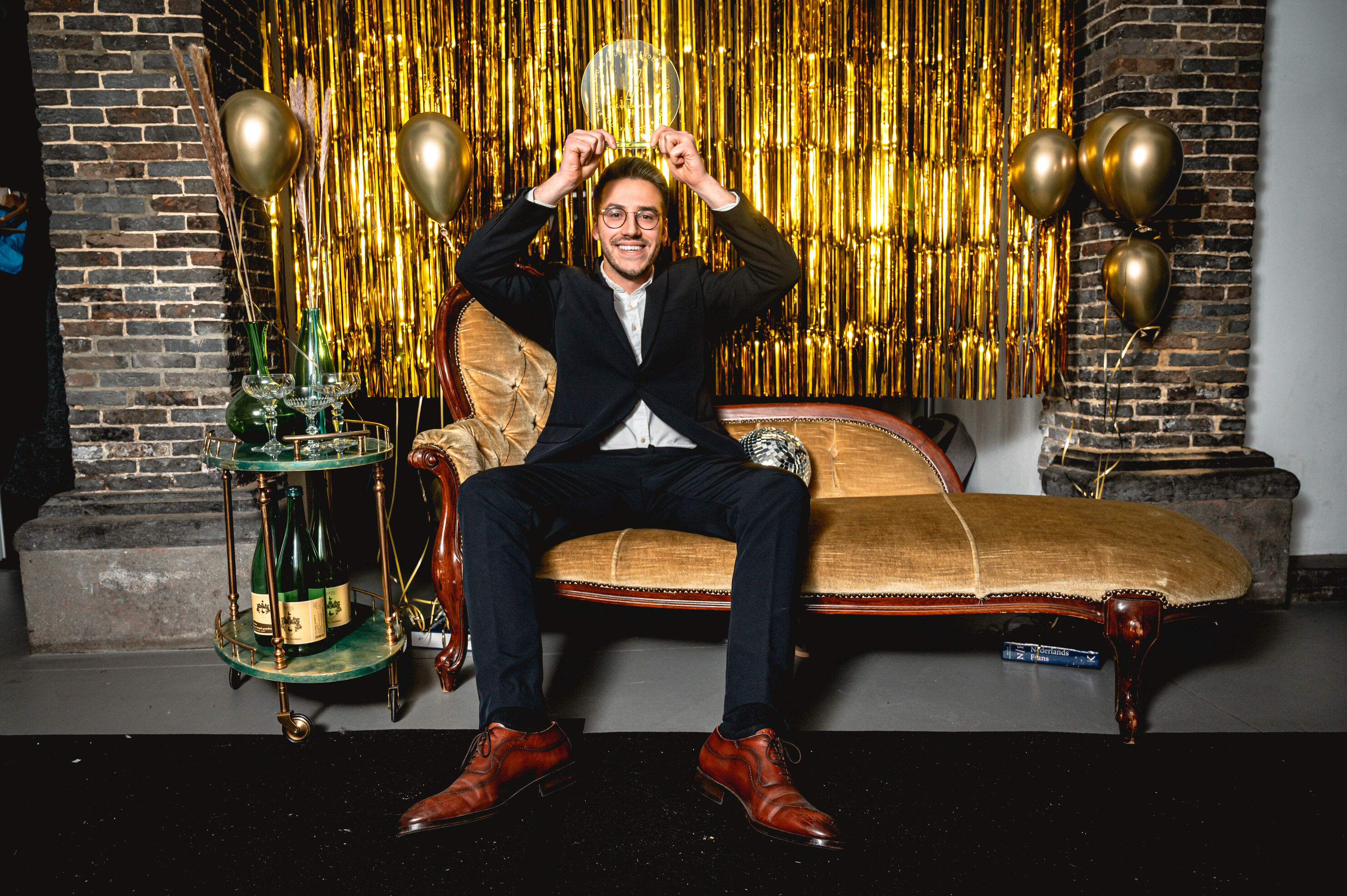 Team player
We value the worth of a true team player. At icapps, we're all part of one big team, we communicate with respect, and like to give a "vuistje" from time to time. Our goal? Together we want to provide the greatest service, as a true team.
Helpful
We support each other, eager to give a pat on the back whenever needed and we're always happy to lend a hand, to help each other out. From fixing bugs together to unloading the dishwasher, we're all in this together.

About Jens
Jens has been working at icapps for almost 5 years. He started as a design intern and blossomed into a jack-of-all-trades. He's always eager to learn and never hesitates to help you. Jens won the iAward flexible last year. This year he won not only one but two iAwards!

Life quote
Hard work beats talent when talent fails to work hard.
Wow, Jens. Last year you won the iAward flexible, and this year the iAward for being helpful and a team player, congratulations! What does this mean to you?
Obviously, this is a great compliment! It makes you feel that you truly fit in within the company. The iAwards are linked to the values of icapps, to its DNA. The fact that you work with a group of "like-minded people" and then still get singled out as someone who holds those values "the most" is very nice.
You take over the iAward team player from Koen, and the iAward helpful from Pris, how does that feel?
I can only say; those are big shoes to fill. Two wonderful people, lovely colleagues. If it were up to me, they should get that iAward again!
What does being a team player mean to you?

As a people-oriented person, I prioritize the needs of others and find satisfaction in building trusting relationships with my colleagues. I believe in going above and beyond for one another and strive to make a positive impact not just within my own team, but across teams. I try to avoid becoming isolated within my team and make an effort to get to know my colleagues, which is why many of them know me by name. My role as a DevOps and IT support professional certainly helps in this regard, but I take pride in knowing each of my colleagues personally.

Anything else you want to say?
I am very flattered by the nominations. I don't make a special effort, I just am who I am. It's a great compliment to be appreciated that way!

Flexible - Sam Van Hoey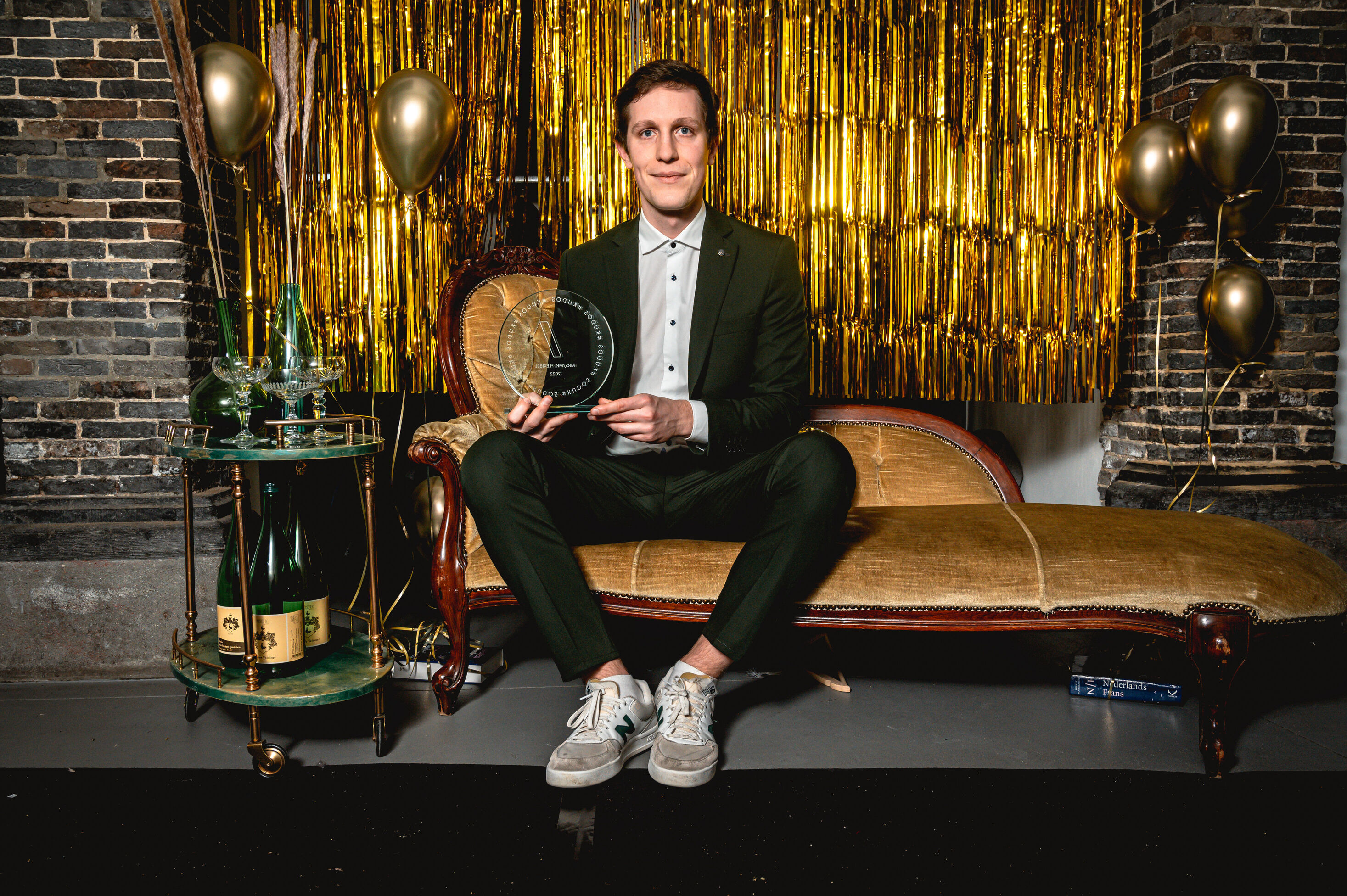 Flexible
Being flexible doesn't mean being available 24/7. We give our employees freedom and that freedom works both ways. We are flexible in terms of time, but certainly also in terms of our mindset. We live in a changing, challenging environment, technology never stands still, and neither do we. Change is in our DNA and change is inherent to icapps.
About Sam
Sam also started as an intern at icapps. Quickly, he grew into a true icappser who can be found at every event and activity! He is always eager to learn, curious, and as his iAward says, very flexible!

Life quote
Mindset is everything.
Congratulations Sam, you are the most flexible icappser of 2022, how do you like that?

A lot! Last year I should have won for best starter, but that iAward didn't exist then (humblebrag, laughs). No, seriously. I like the compliment because I find it very important to be flexible. I appreciate this feature in others, that's what makes a collaboration much more pleasant. It feels great to win this award! I think my eagerness to learn also makes me flexible, since I like to learn, I easily accept new challenges. It's also to my advantage that I like to be involved in everything, that's maybe why many colleagues know me.

What does flexibility mean to you?
There are different things that fall under this term. At icapps, flexibility is key when it comes to fulfilling your role. You may find yourself taking on extra responsibilities beyond your job description, which is all part of the continuous learning process. Additionally, there's a lot of freedom to choose how you spend your time, whether it's watching a Red Devils match with colleagues or putting in longer hours on certain days. This balance of freedom and flexibility is unique and sets it apart from other places my colleagues have worked.
To whom would you have liked to give this award?
I think of colleagues who do a little bit of everything. Jens won it last year, a rightful winner. Jasper also comes to mind, he's someone you can always count on. And Thomas, he's new at icapps and already super involved and flexible. I also think of Caro because she always comes to the office. When there is an event or something else to do in the evening, she is always there, that's nice. Of course, I would also like to see my fellow nominees, William and Jelle win. They are both super passionate about what they do, it's nice to see!


Involved - Caro Cabus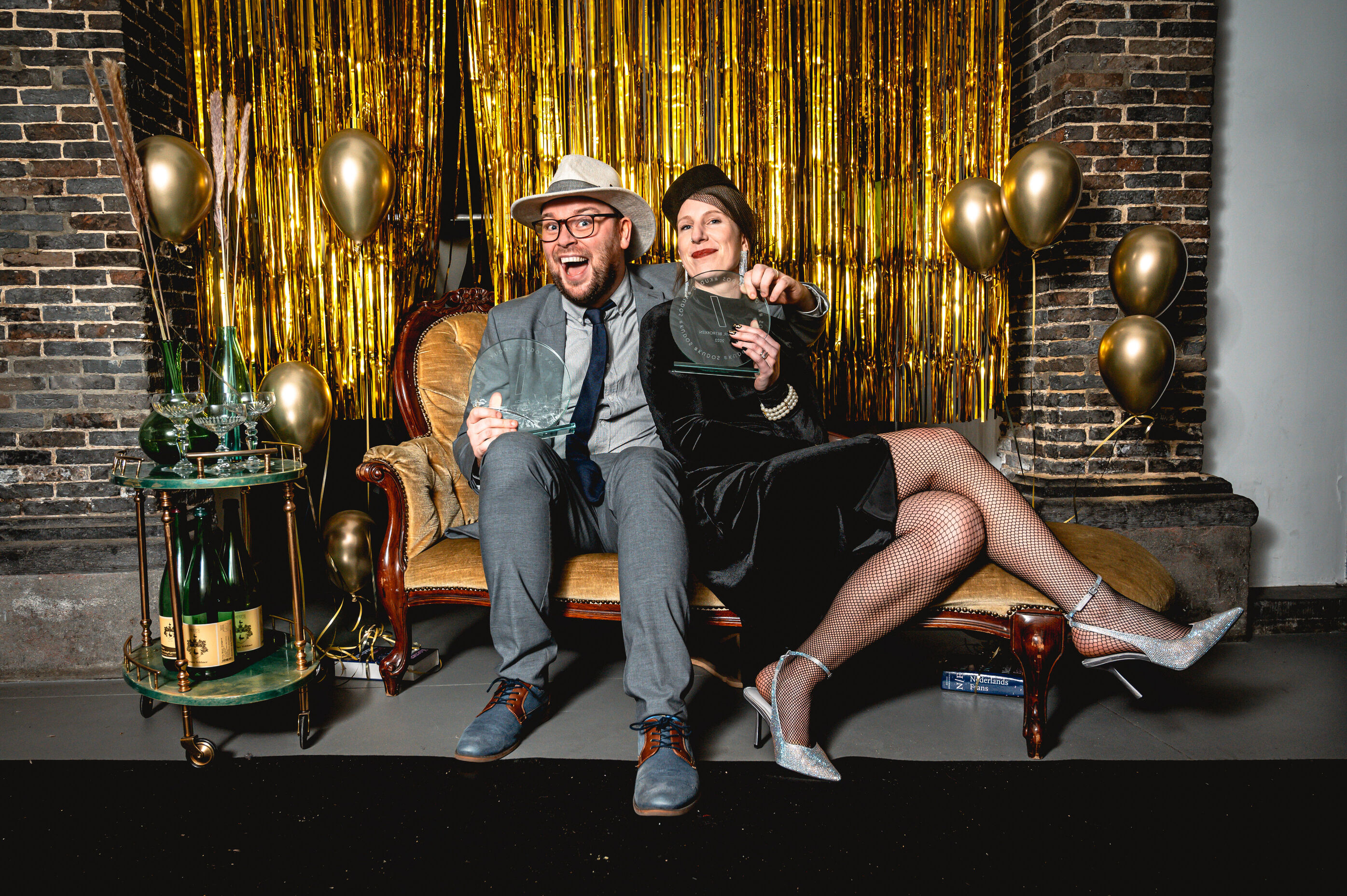 Involved
Involvement, that's that fine line between work and spare time, trying to find the right balance. Being proud of our products, going the extra mile for our customers, and watching over the quality of every product. We should simply be the biggest fans of our work, our colleagues, and our products.
About Caro
Caro is head of marketing. At every event, you can find Caro's happy face. She always knows how to enthuse others and if there were an award for "best dressed" she sure would win this one too!
Together with Koen and Willem, you were among the nominees for the iAward 'Involved'. How does that feel?

Those two are tough competition. Just the fact that I am mentioned in the same sentence as Koen and Willem is already a beautiful compliment to me. They are both really top-notch and very involved with icapps. For me, those two are real "icapps icons". So it's amazing for me to actually win this award!
If you could choose one other award, which one would that be?
Winning the "involved iAward" is a great achievement for me because being involved and connected with my employer is very important to me. This enhances my job satisfaction even more. And if I had to pick another award, I would go for the team player award. Working in a team, staying connected, and having fun outside of work with my team members is essential. It's not only important to work well with your own team but also with other teams.
Do you have any other awards you dream of winning besides an iAward?
Yes, I would absolutely love to win a Grammy (laughs). That award is for the best singer, so it would mean that I can actually sing. Unfortunately, that's not the case.

Respectful - Pris Vluymans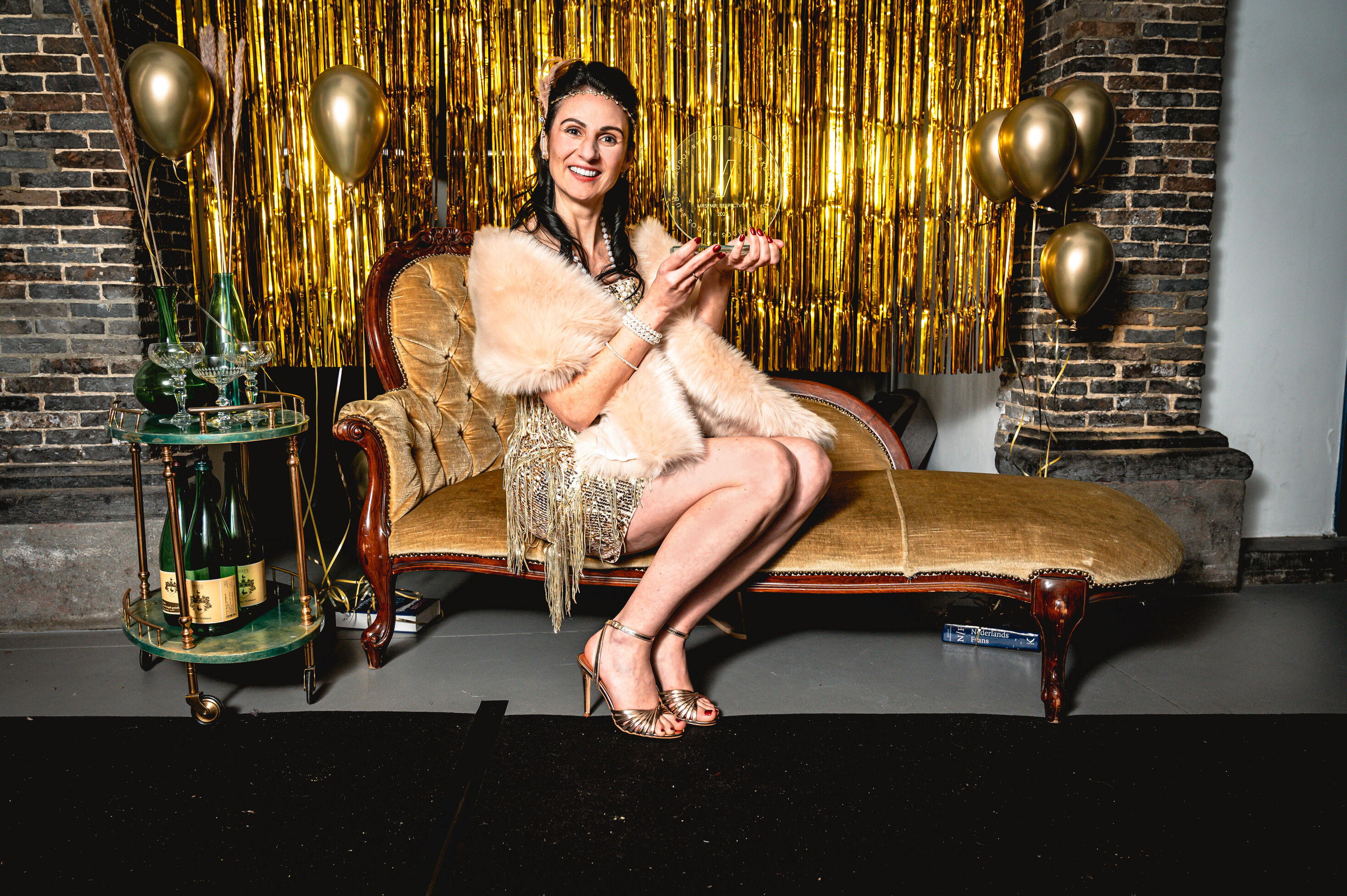 Respect
We see respect as a broad concept. Our icappsers have respect for each other, for their material, yes, and for the environment. We communicate, ventilate, and recycle whenever possible. Just the obvious respect that we expect from everyone, that's what we're taking to the next level!
About Pris
Pris is the first person you encounter when you enter icapps, and she instantly brightens everyone's day with her beautiful smile. She serves as our office manager, or better yet, our Chief Happiness Officer. She's always busy, working hard to make the lives of her colleagues easier.
Life quote
Different is also good!
You won another iAward, congratulations! What does this mean to you?

I find it really crazy actually. That makes me super happy and to be honest, I didn't expect it at all! Since I received two last year, one for being helpful and one for being a jack-of-all-trades, I didn't really expect to receive any more this year.

What does respect mean to you?

I find respect very important, for example, respect for the material. I'm not too fond of messiness. I just don't know if I always radiate that as a "sunshine" (laughs). But when we buy things, I expect everyone to handle them respectfully. Besides respect for materials, it's so important to have respect for each other. I always assume that you should treat others the way you want to be treated. I think we should express that respect for each other more, giving each other a compliment can genuinely do so much good. That's my intention for 2023, to explicitly mention what others are doing well.

How does it feel to follow in Hans' footsteps?

That's fantastic. When I think of Hans, I think of respect. He mentions things in a good, correct way, even if he doesn't agree he can bring it in a very respectful way. It won't be easy to do it in a Hans-worthy manner.
Do you have a message you want to share?
Yes, I just really like everyone at icapps! I really do.
I'm simply convinced that everyone at icapps has a good heart. I notice that every day. And that's so valuable, something that you should always keep in the back of your mind.