Once upon a time, there was Pieter. A young Mobile Development student starting his internship at icapps. Read more about his story and find out whether he will have a happily ever after…

How did you end up at icapps?
During my studies, icapps gave a presentation on Mobile Development. Throughout my second year, we had to choose a major. Because of icapps' presentation, I became interested in Mobile Development and so I chose this direction. At college, we received a list of companies where we could do an internship. Unfortunately, icapps was not on that list. Since I was so eager to do my internship here, I contacted icapps myself. And that is how I ended up working here.
Can you tell us more about your internship project?
During an internship at icapps, you are assigned a long-term project that you can work on for the duration of your internship. Together with my colleagues, we started brainstorming to see what project I could work on that would be useful to them. We wanted a project that they could still use after my internship. This is exceptional, by the way, I heard from my classmates that they just had to make something to keep themselves busy.
Eventually, we decided to develop an internal application for the Marketing and Sales team. The app needed to be user-friendly and visually appealing, because later on it will be shown to icapps' (potential) customers. I was immediately sold to this idea. Many internship projects are thrown in the bin when the internship is finished, but this was different at icapps. A project like this adds extra value to your internship. It was really fun to work on it because I realized that they were actually going to use it. And as of today, the application is still being used actively.
The fact that icapps is so involved with you even though you are an intern is very special to me.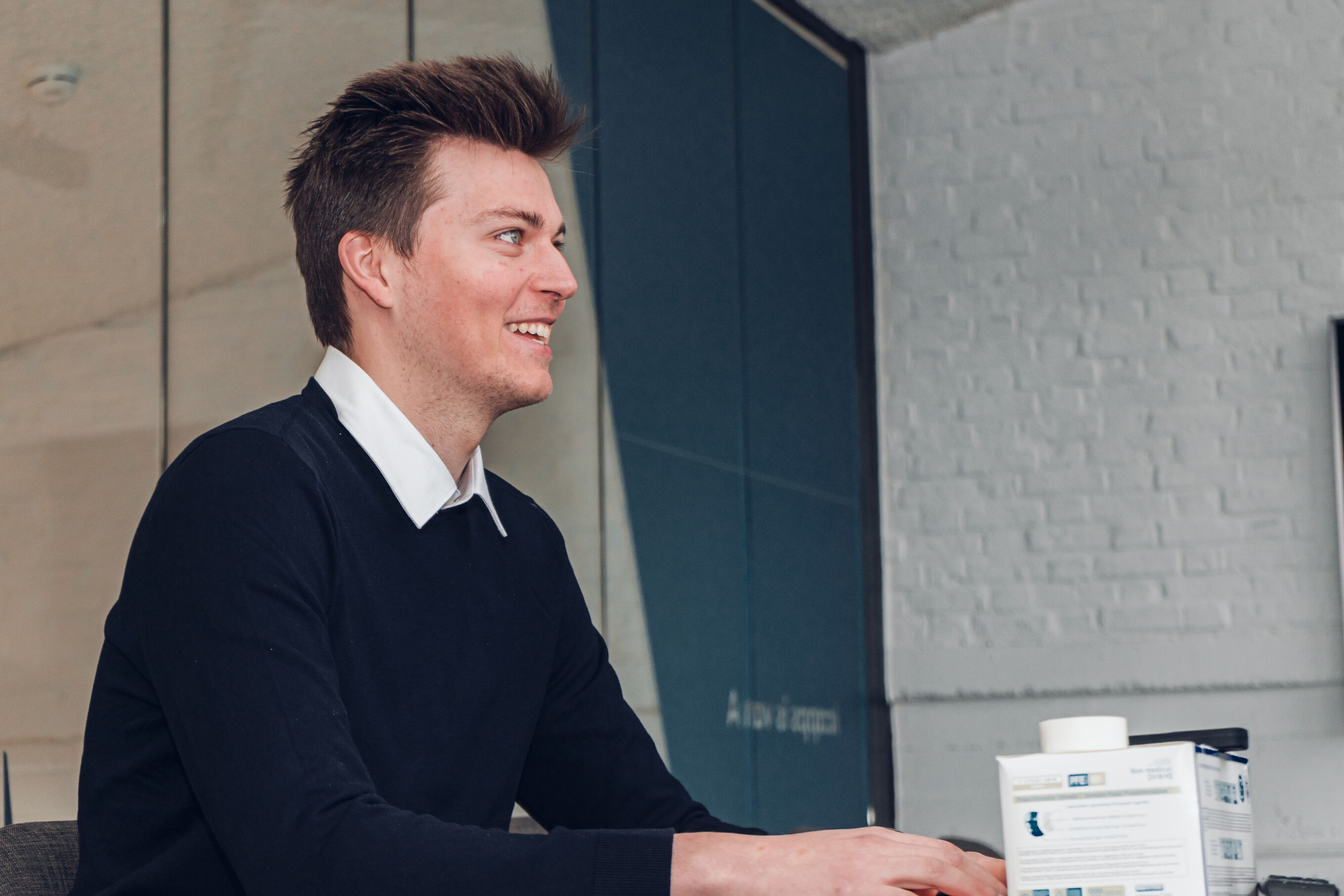 Who is your favorite company to work with so far and why?
I'm currently working on several projects. There is one big project that I work on the most, one I really enjoy: Interflex. I'm working on a planning tool for them and it's great to see the daily progress. But I also enjoy working for Ikea, a more well-known company. It's nice to work for a familiar company because afterward your work is seen, and used by many others.
What is your most memorable moment at icapps?
The most fun experience I had was definitely our team activity. We went go-karting with the whole team. I do this quite often during my free time, so I could really enjoy the experience. It is quite an active game so you get to know each other better as a team and in a different way. We went for the all-in go-karting experience, including standing on the podium and popping champagne. Events like these make you closer as a team. I think it's important to do these kinds of things, especially since we are a fast-growing team.
What was your biggest achievement at icapps so far?
We work as a team, so I won't speak for myself. I think the SPX of Interflex, the planning tool. That really is our gem, of which we are very proud.
What convinced you to stay after your internship?
During my internship, I received several job offers from other companies. But I was also offered a contract at icapps. I noticed that I had learned a lot during my internship, so I knew that if I stayed here, I would gain a lot of experience and learn at least as much as I did during my internship. Apart from the experience and learning, the atmosphere in the company is great. That was a bonus for me. But the feeling of coming home every time I arrive at the office was the deciding factor for me to stay.