During this blog series, we highlight one of our colleagues who talks about his or her job at icapps. Find out what their challenges are in their job, how they want to grow in their job, and get to know them a bit too.

Wondering what a job as a backend developer looks like? Benjamin "Benji" gives us a little insight.
Tell us about your job at icapps.
I'm a backend developer, specializing in Node JS. Within icapps, there are lots of different teams. I'm part of team Pixelpack. With team Pixelpack, I worked on different projects for big clients like NMBS, Gaia, etc. I've also worked on a few projects with other teams, like team Spectrum, where I helped create the KBC Goal Alert and KBC FleQues.

Working with other teams is always fun because you get to work with different colleagues on different kinds of projects. This brings a lot of variation and insights into how other projects are managed. For example, I got to work on integrating the backend of KBC Goal Alert. This brings variation to my job, which I like.
How did you end up at icapps?
Funny story. Back when I studied at the "Karel de Grote Hogeschool", a friend of mine had an internship at icapps and had a very positive and educational experience. So I learned more about icapps and the services they provided. Years later, when I was looking for a new job, someone in a full icapps outfit cycled past me in front of my house. It triggered me, so I went on the icapps website to look for jobs, and I applied for one. As you can see, the interview was a success, and I was hired as a backend developer. Today, I've been working at icapps for almost 2 years.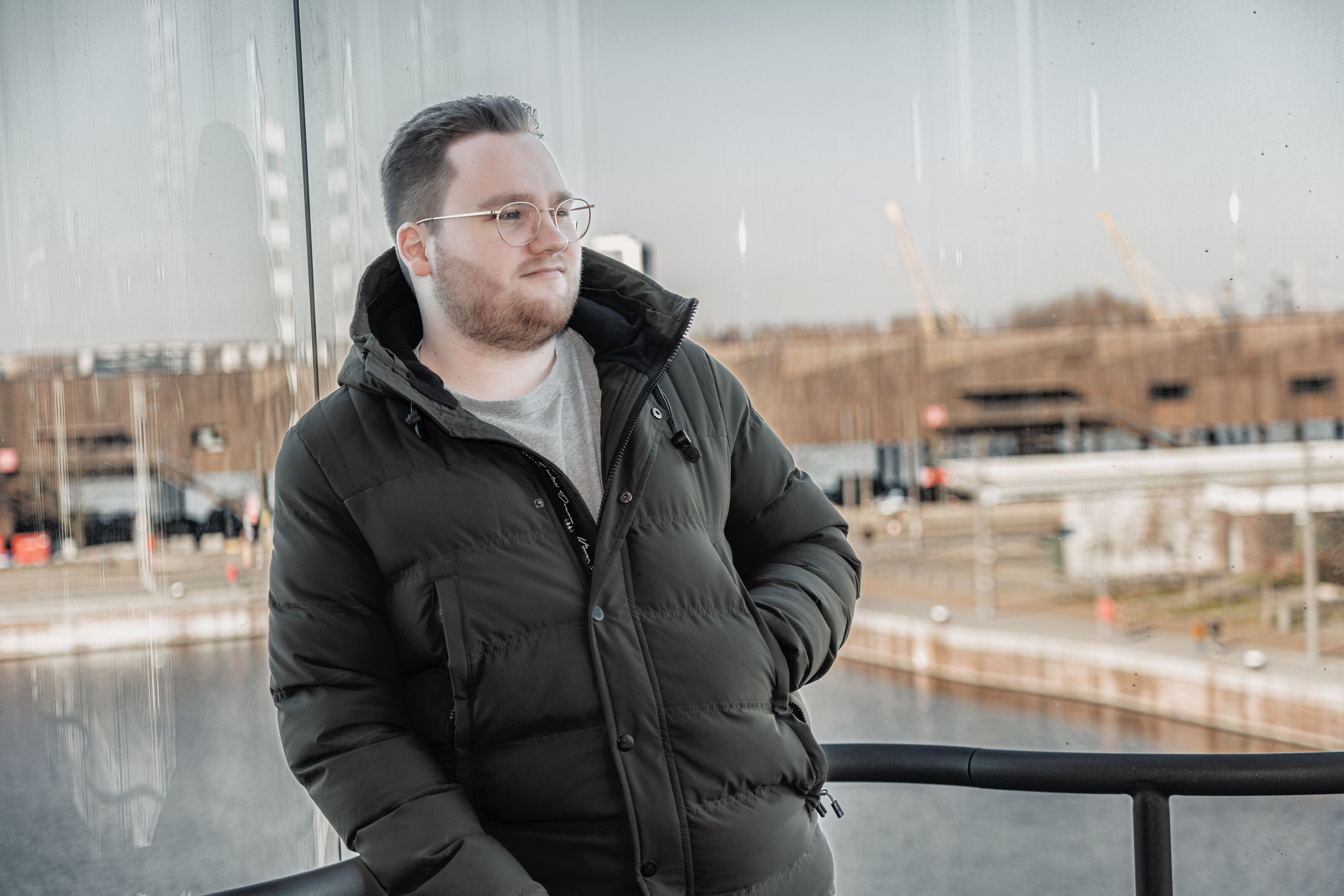 What makes your job something that gets you out of bed every day?
I just love what I do; that's very important. I also love working on projects that have an impact on a lot of people, KBC Goal Alert, for example. But that also means that when you make a mistake, it impacts many people, and your mistakes can be very visible. So it challenges me to give my all, every day. I love programming in general, which is also a big plus.

I always strive for a client's approval, for me, this means that all the work I do pays off. I'm happy when both parties are happy. And that gives me the satisfaction I need.
What are qualities that come in handy when you practice your job?
I think you need to be a little perfectionistic and have to have an eye for detail to practice backend development. You can't just say, "it works so it's ok", there are a lot of other boxes to be checked before you can deliver your end product to your client. We strive for quality, not quantity.
You also have to be a team player. Within your team, certain thresholds need to be met. Each team member has his or her tasks that need to be completed. So communication with your colleagues, but also your clients, is very important to achieve the desired goal.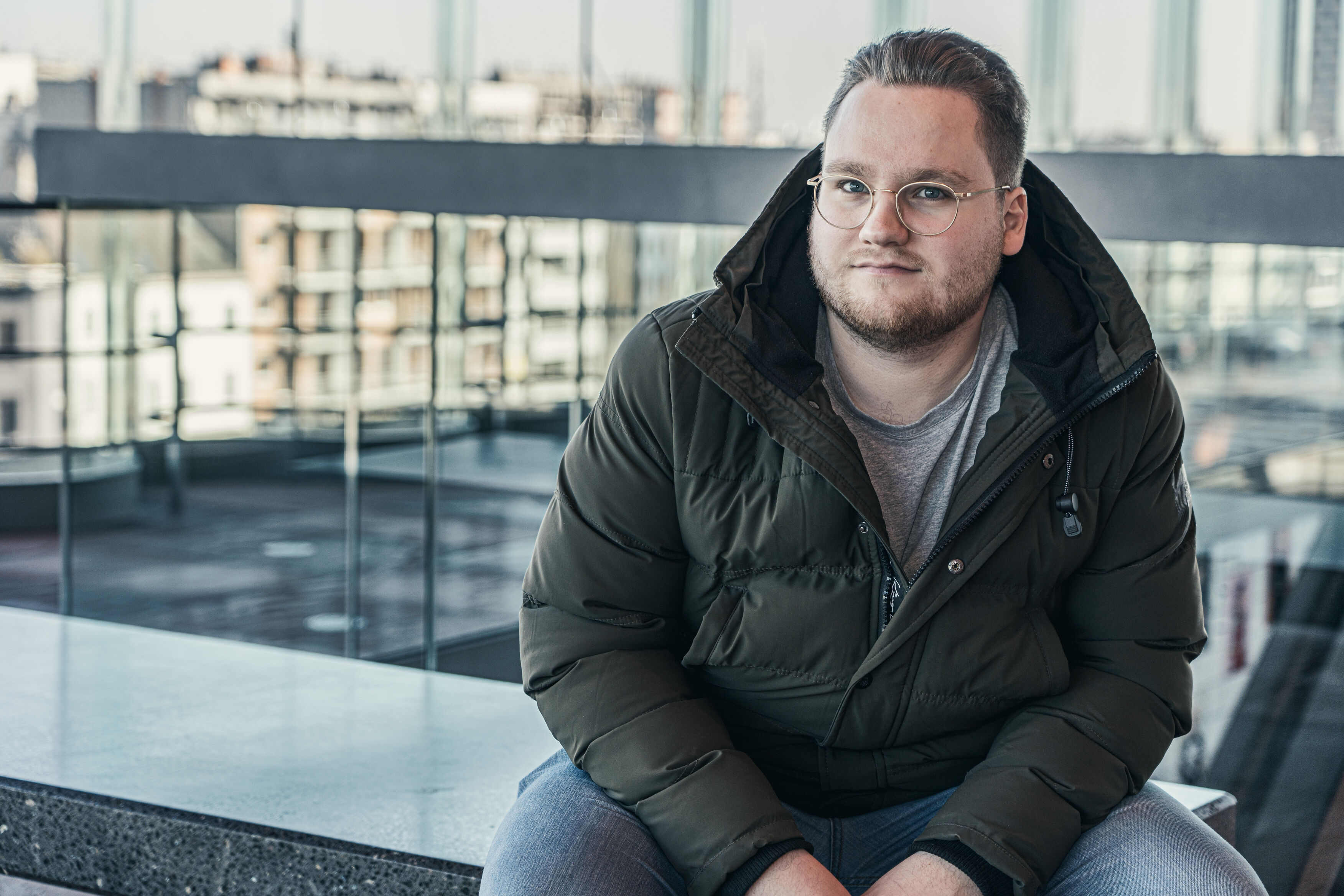 And what is your favorite app?
My most frequently used app is Twitter, I can spend a lot of time just scrolling through the app. But since the whole Elon Musk situation, Reddit has been the main replacement. On a technical level, the KBC Mobile app is my favorite because it is very user-friendly.

Maybe I should also say I've got an app of my own: AnyDrop. You can compare it a little with airdrop, but cross-platform. Via the app, you can share files with other users.
I've heard you're a gamer, which video game character would you compare yourself to?
I would say, Mario. Mario has to scale a lot of obstacles to get to his end goal. I think development is the same in that way. I was also dressed as Mario on our team weekend so that's another reason.