Ecology is an important term these days, including to us as a company. We are becoming more and more aware of our ecological footprint and impact on the climate. So, we also want to do our bit. That is why we have introduced this as a pillar in our overall strategy. Under this ecology pillar, mobility is an important topic. In this blog, we will try to give you a clear picture of where our mobility policy comes from and how electric cars and mobility budgets play a big role in this.

Our Mobility policy explained
To set up the current policy, we started by looking at our emissions as a company and the responsibility we already take in that regard. At the beginning of 2020, we did a measurement, in collaboration with together with Carbon Alt Delete, to find out where our CO² emissions come from.

It was very interesting to see that about 77% of our emissions came from our fleet. Therefore, adjusting our fleet policy had to be the first action we take toward reducing our emissions. From there we moved on to pursue a more sustainable mobility policy.
Electrification and diversification
Electrification is about electrifying our fleet. That means stepping away from fossil fuels and moving toward electric cars. Diversification is more about stepping away from only offering company cars but also providing multiple mobility options to choose from.

Electrification; How do we do that?
Whenever a colleague opts for a car in their contract, we try to convince them of the benefits of an electric car. We've been doing that since mid-2021, and that's now continuing throughout this year.

From 2023, electric cars will be the only option to lease at icapps (with certain strict exceptions). So it will change from us convincing our colleagues to drive electric to them convincing us why they can't drive electric. And as of 2024 100% of new cars will be electric.

Diversification: Offering other options
Electrification is all about more electric cars. Diversification is about fewer cars and more shared mobility options. So in 2022, we introduced something new: the mobility budget

Mobility budget
Thanks to the Belgian government, we could implement the option "Mobiliteitsbudget" into our salary package. The concept of a mobility budget is as simple as taking the budget you would normally spend on your car and using that budget for other things. These options are all mobility-related, think of leasing a bicycle, buying a train or bus pass or tickets, having a shared car pass, and so on. Via this website you can read up on the policy "Mobiliteitsbudget".

But an even more interesting part of the mobility budget is that you can bring in your loan or your rent. This is under the condition that you live within a 10 km radius of the office. A very interesting option, especially if you live in the city.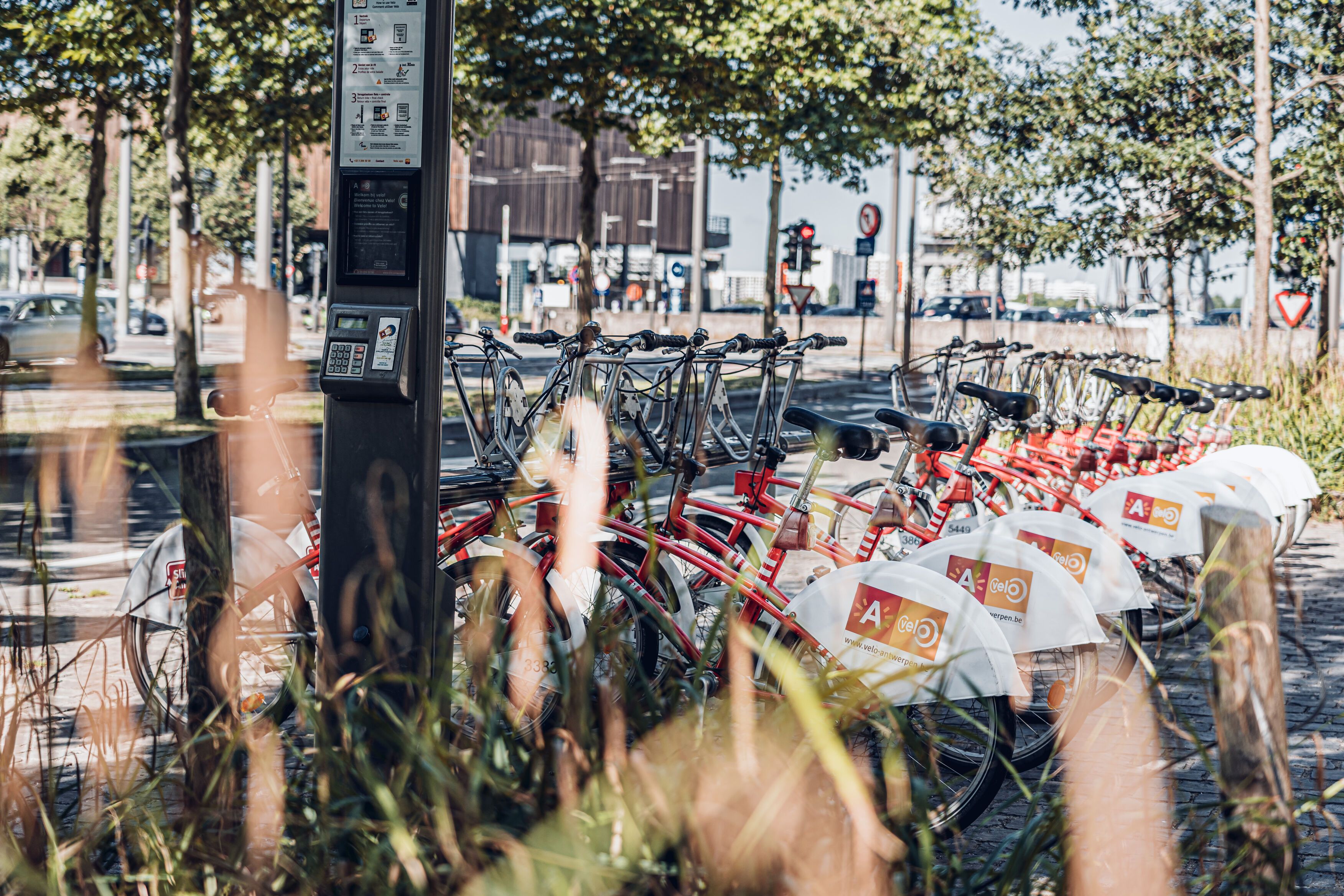 Our mobility budget has already been very well received by our colleagues, with about 15% choosing this option.
What about hybrid cars?
There are two different types of hybrid cars, a full-hybrid and a plug-in hybrid. At icapps, we consciously don't give our employees the option to choose hybrid plug-in cars. Plug-in only works if you always charge your car. But when you don't and only drive on fuel, it's even more polluting than a regular fuel car. Plus, usually, these only have a range of about 60 km.

However, full-hybrid cars are allowed. This is basically a regular fuel car that occasionally runs on electricity. For example when you drive slowly in parking lots, cities,.... Although, we count them as fossil fuels and thus not a part of the solution.
Charging possibilities
Our employees can include a budget in their car order so that they can have a charging station installed at home. The nice thing about this option is that the charging station effectively remains yours after your 4-year contract. So when your leasing contract ends, you don't have to give it back.

When you have an at-home charging station you don't need to measure your usage, because you get refunded for that consumption.

Currently, there are no charging stations at icapps itself, but we're planning to install some in the future. Luckily, there is an option to charge nearby at the moment. And we wrote a blog with some practical tips on how to deal with range anxiety.

How do we create awareness about electric cars and eventually make the transition easier for our colleagues?

Every quarter we organize a Barcamp. This is a general presentation on updates, and there is also room to discuss the 'Our World' pillar. Which includes talking about our mobility policy. We give information about electric cars, our mobility budget, the impact of this,... . That's one way to create awareness.

We also use Slack. On Slack (our communication platform) we have a channel #electric-cars, where people can turn to with their questions. This is a channel that includes people who have an electric car or are considering one. A place where they can ask each other questions, give tips, and much more.

Overview of our mobility policy
This year you can still choose between a regular car, a full-hybrid, or a fully electric one. By 2023, electric cars will be the only option. Not going for a car? Then you get a mobility budget. Pay off your loan or rent with this budget, public transport is all paid for,...