Read the story of our new employees Sven and Dennis.
Sven and Dennis both recently started their career at icapps. Sven with a lot of experience at previous employers, Dennis fresh out of school. Since they both started around the holidays and mid-corona, we were curious about their onboarding experience.

So here we go!

How did you get in touch with icapps?
Sven: I got contacted by Ninnia Box (our talent acquisition specialist). I didn't really know icapps at first because my previous jobs weren't in the app development business.

Dennis: Me neither, I also have to admit that I didn't know icapps before Ninnia sent me a message on LinkedIn. Her approach immediately attracted my attention, and after I did some research about icapps, I was easily convinced to meet up with her.

Sven: Yes, the same for me! I did my research on icapps, and their website really spoke to me. It has a very personal look, with all the pictures of employees and the cool videos. It convinced me that icapps is a very innovative company.

Dennis: That's true. I heard from some friends that icapps also participated in multiple PHP conferences they attended. They told me more about their experience with icapps and that way, I had a second opinion and a little more insight into what kind of company icapps is.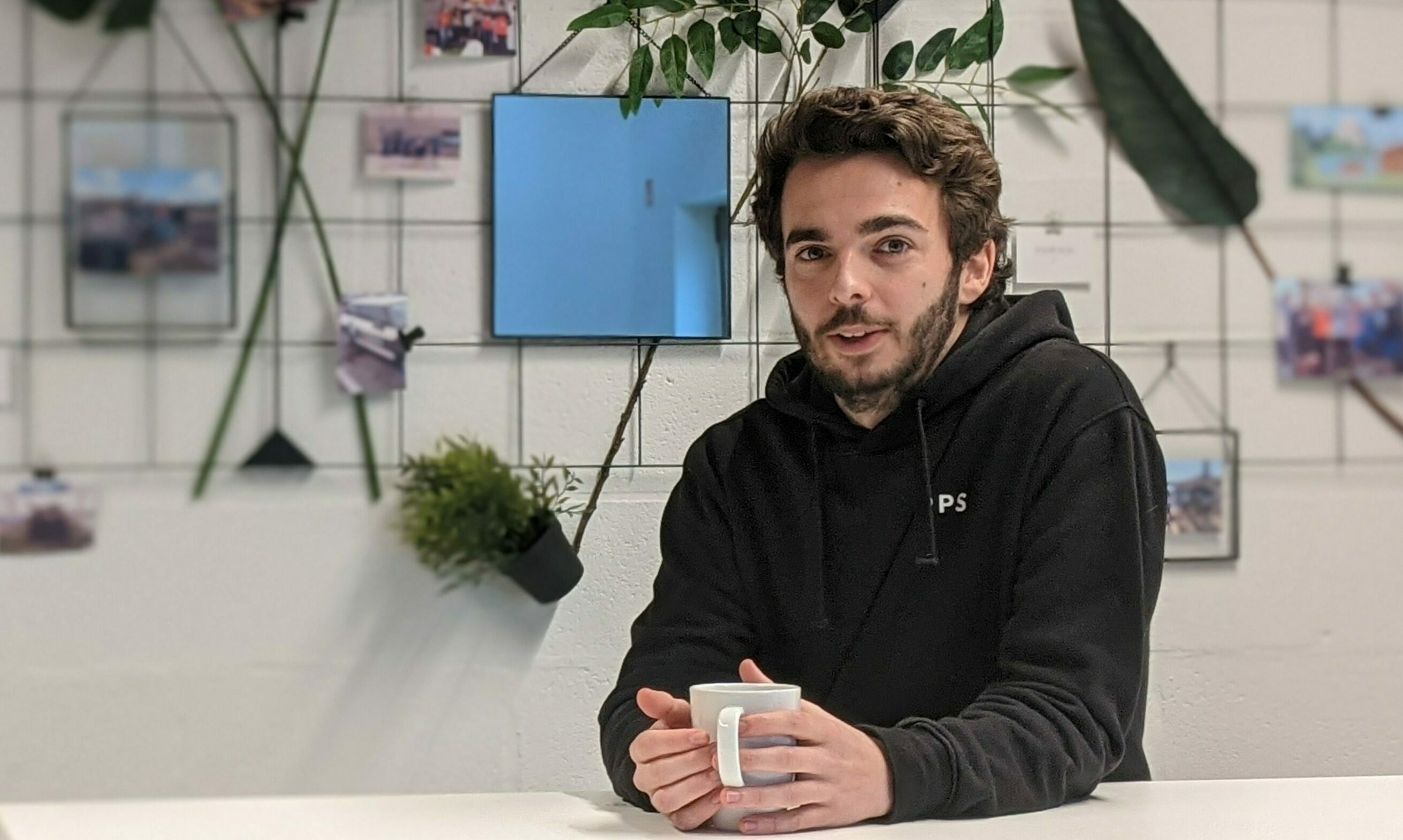 How did you experience the hiring process?
Sven: I first had a "get to know each other" video chat with Ninnia and Olivier Dupont (CEO). This was a pleasant conversation to get to know more about icapps and to tell them a little bit more about myself. After that, I met some of my colleagues-to-be and had a chat with Jeroen Trappers, the CTO of icapps. It was all very easygoing so I had a nice feeling during the whole application process. The focus was not only on knowledge and experience but more on what I was willing to learn.
Dennis: I had that feeling too. I only had two calls, also the first one with Ninnia, which went very well. That same day, she presented my candidacy to the project manager of my team and two weeks later we had a call, together with one of the developers that would train me on the job. Because I'm fresh out of school, it was nice to see that at icapps, they really focus on your attitude and the ability to learn. Of course, they asked me what I already knew and what technologies I mastered, but they mainly focused on my motivation.

What do you miss most when remote onboarding?
Sven: I really miss seeing people at the office, getting to know your colleagues ain't that easy when you always have to communicate through video chat or slack. Having to ask a lot of questions when you first start a new job is normal, but it's easier to do this when your colleague is sitting at the next desk instead of constantly having to "slack" them. So I make it my hobby to call my colleagues when I, or when they (because that's what I'm here for) have a problem. That way, it's easier to talk and to get to know each other.

Dennis: I was only one day at the office, my first day! So that's a little weird but well, that's corona. Although there is a big physical distance, I feel very close to my team. They all support me very well, we stay in touch throughout the week and have regular meetings to catch up and discuss ongoing projects. The funny thing is that I received a car in my salary package but I don't have a driver's license. So guess what I'll be doing next week! My theoretical exam.
By now, Sven and Dennis both found their place within our organization. After all, onboarding during corona is a challenge but it's one that can be met. We were happy to talk to our new colleagues, share some thoughts and find out how they experienced their remote onboarding.

Interested in working with us? Don't hesitate to check our job openings and reach out!