A website is a crucial element in a marketing strategy, and behind every website, there is a content management system, a CMS. We believe a good CMS is invaluable, not only for marketeers but also for copywriters, designers, … actually for anyone who has anything to do with content. Some applications and other digital products are also powered by a powerful CMS. It's the gatekeeper for all content, so better make sure you have a good one in hand. We believe Sulu CMS is everything a marketeer can wish for, let's see why.

Interactive digital experiences
We believe that a great user experience is essential to sustainable digital solutions. Sulu was designed "UX-first" and chose a design-driven development approach. Sulu is created in order to be consistent, intuitive, engaging, and easy to use. This results in a simple, intuitive, and very fast user interface, fully customizable to your and your clients' needs.

A good example of awesome UX is the powerful live preview function. Live preview enables editors to instantly view what their content would look like on a desktop, tablet, or mobile. All while never leaving the admin interface. So much power at your fingertips.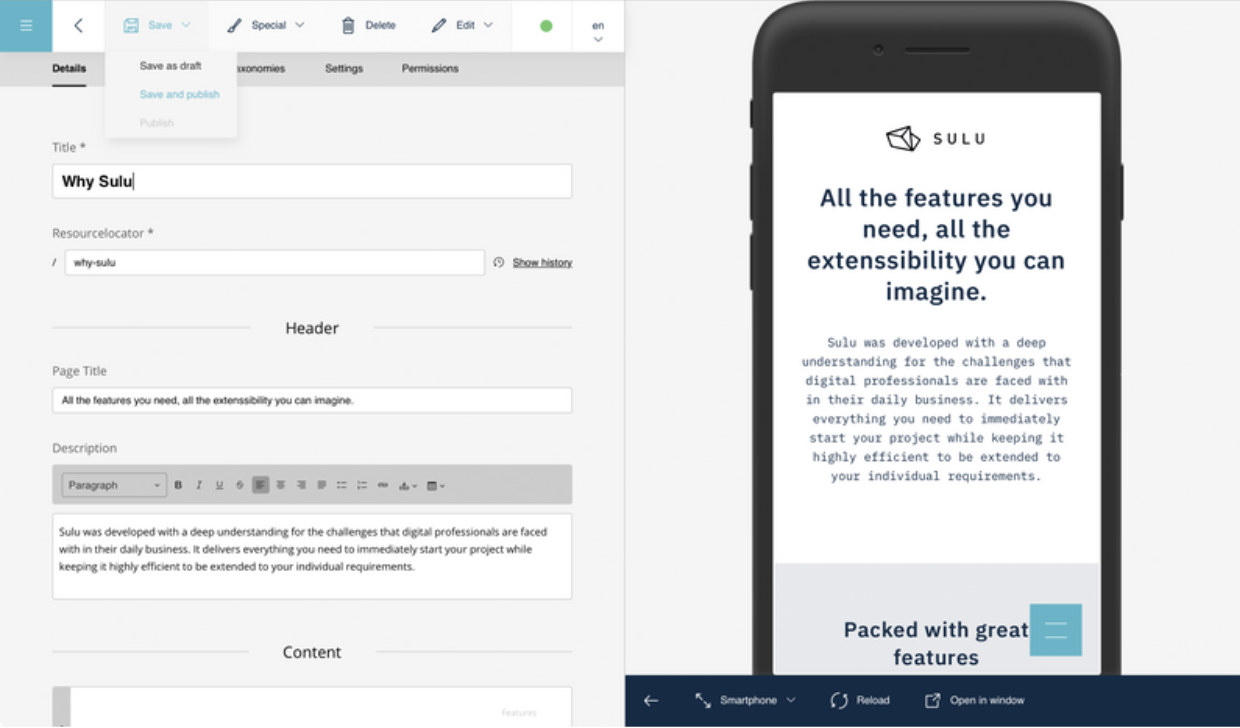 Modular page building
Sulu enables you to build granular modular pages, by using pre-defined blocks. Each block contains content types, which are fields such as data, text, media, and so on. These dynamic blocks are used while building pages and enable you to (re)combine them in any way, all while keeping content neatly separated. This unlocks unlimited possibilities and provides editors with creative freedom in order to build modular and appealing digital experiences.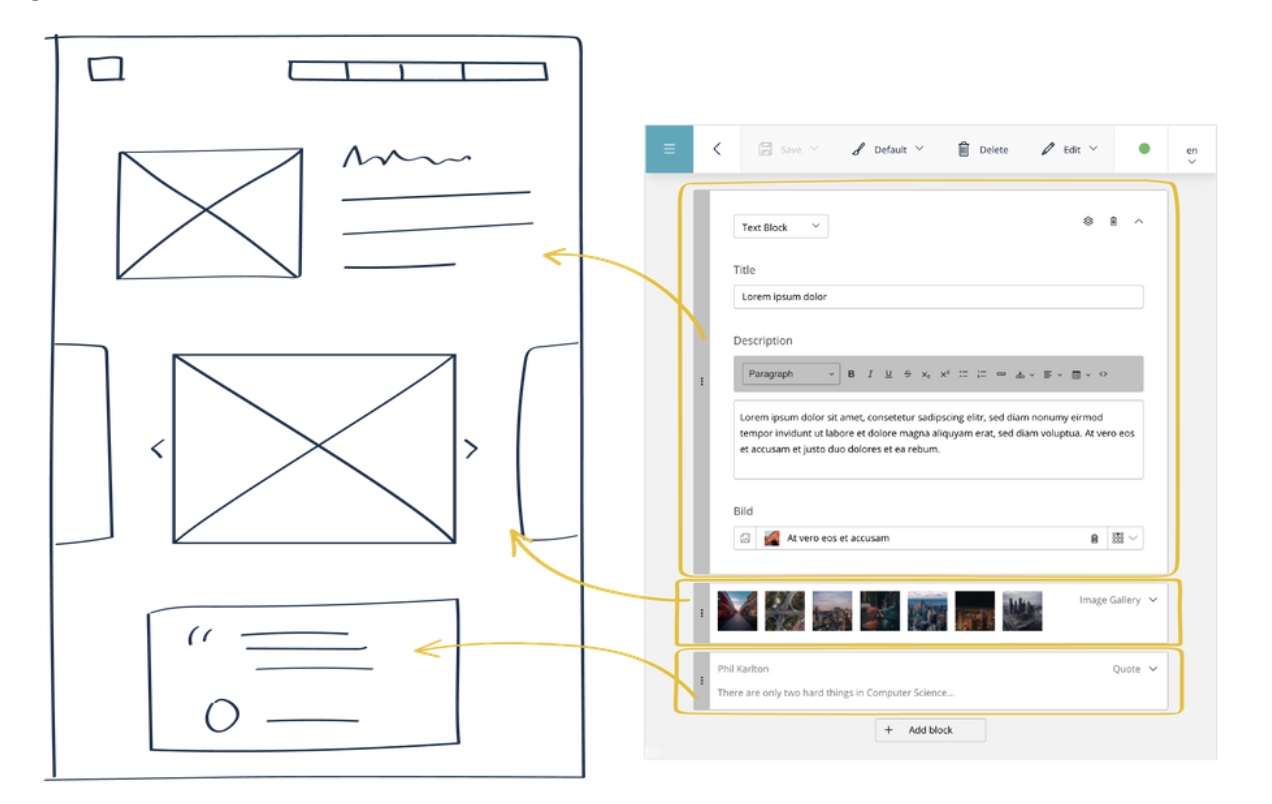 Deliver success in today's crowded online market
We know marketeers are the experts when it comes to creating content and that they need to launch, update and maintain content fast across multiple platforms. Sulu's marketing and content management features give you all the power to create and optimize content while staying ahead of the competition, responding to client needs, and adjusting to market signals.

Sulu comes with out-of-the-box SEO, segmenting, and targeting features. Create and manage target groups, then deliver them the relevant content they need to see. You can fully customize it to meet your marketing strategy and help deliver success in today's crowded online market.


Sulu's outstanding features

Sulu has some outstanding and useful features that can help marketeers lift their work to the next level.
No plug-ins
Smart, comprehensive digital marketing features, built into the system's core.

Intuitive
Sulu's backend is designed for content editor productivity, and it looks great!

Live content preview
See your content come to life on multiple devices while editing it.

Multi-everything
Comprehensive support for multilingual content, administration, and publishing in any language and any character set. Create and manage as many websites as you need with a single installation. Control them with a single backend.
Full Content Life Cycle
Create, edit, and publish content all within an intuitive, simple-to-use admin backend.

SEO & Analytics
Semantic content elements, automated canonical redirects, and beyond. Easily integrate the analytics technology of your choice.
Asset Management
Upload and (re)use any media type, built-in file organization features, search engine optimization, and much more.

Fully Customizable
Whatever features you require, Sulu can easily be customized to your and your clients' needs. While keeping your websites fast and secure.
Tempted by this CMS? We're eager to create your website and finetune it to your marketing needs.
In our next blogs from this series, we'll tell you more about why our developers quickly learned the advantages of Sulu CMS.
Read up on the business advantages of Sulu in our previous blog post.


If you can't wait to read up on Sulu, you can find a lot of information on their website: https://sulu.io