Sulu is a Symfony-based CMS with an extremely intuitive React UI. It's a CMS praised by developers but created with companies in mind. And, by far, our favorite. It's a flexible CMS for creating and managing enterprise multi-sites and a reliable development environment for powerful applications at any scale. Why Sulu, you may ask? Because of its blazing speed, intuitive interface, and numerous features. But mostly because of its ease of use and its endless possibilities.

Sulu, a CMS for the ages
The core of Sulu is built on the PHP Symfony framework, known for its high security, stability, and sustainability in combination with exceptional performance and flexibility. It's the perfect backbone for long-term web applications of any scale. The administrative interface is built on React and provides the user with an intuitive way of working and an easy tool for managing complex content.
Let's zoom in on the main advantages of Sulu:

1. Dynamic content building

Sulu empowers marketers, sales, and editors to create thriving businesses while lifting a weight of developers' shoulders. Marketers are the experts when it comes to creating content, but while structured content is a priority, imposing tight constraints on your staff can withhold them from reaching their potential. With Sulu and its dynamic approach to content building, Marketers are able to create powerful content tailored to your audience's needs. The building blocks in the Sulu CMS are easy to use and navigate between. Once you found the perfect structure for your website, it's just a matter of adding the right content.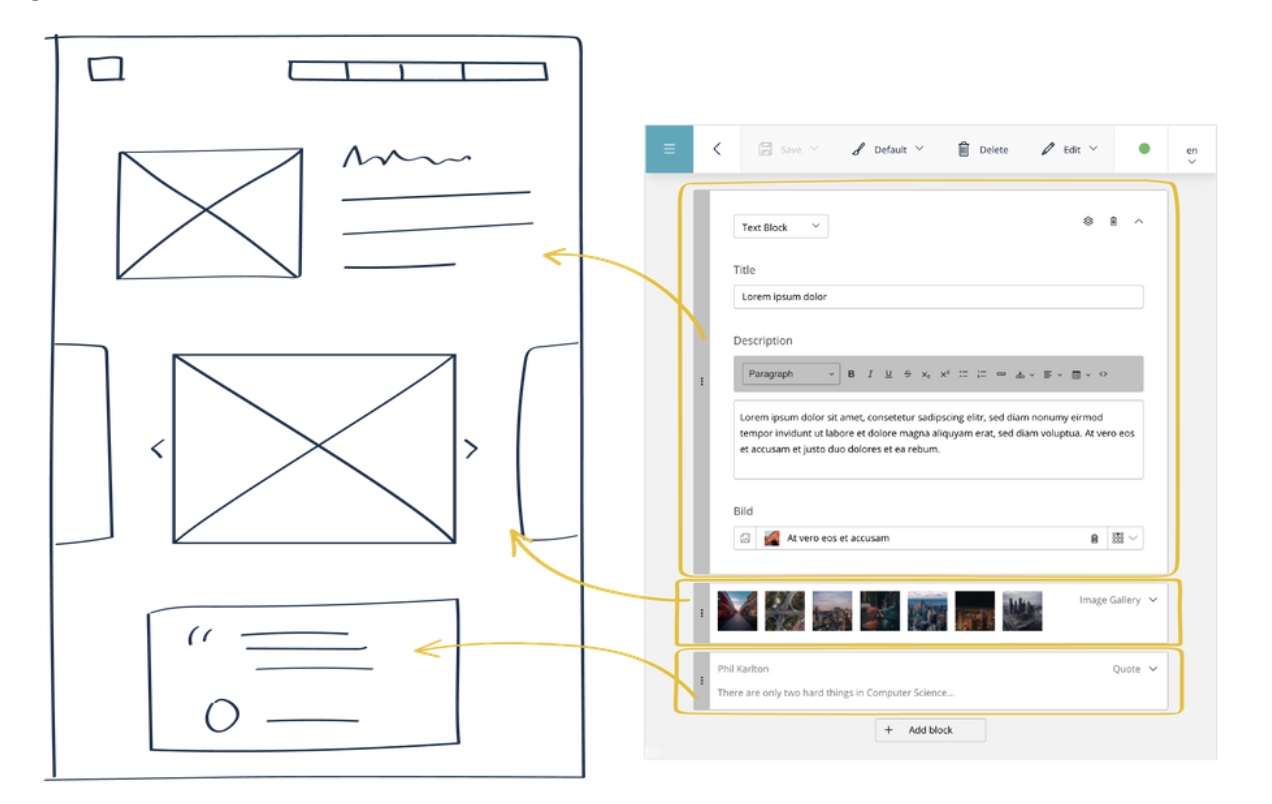 2. Future-proof
In this booming digital era, technology is ever-changing. Businesses need to focus on engaging customers with personalized content through multiple channels, which can be a tedious task. With Sulu's headless approach, meaning you're CMS can communicate with different kinds of frontends, you are able to deliver a certain piece of content across multiple devices in just one go: from website, mobile, and tablet to IoT devices, smartwatches, and much more. The web is yours…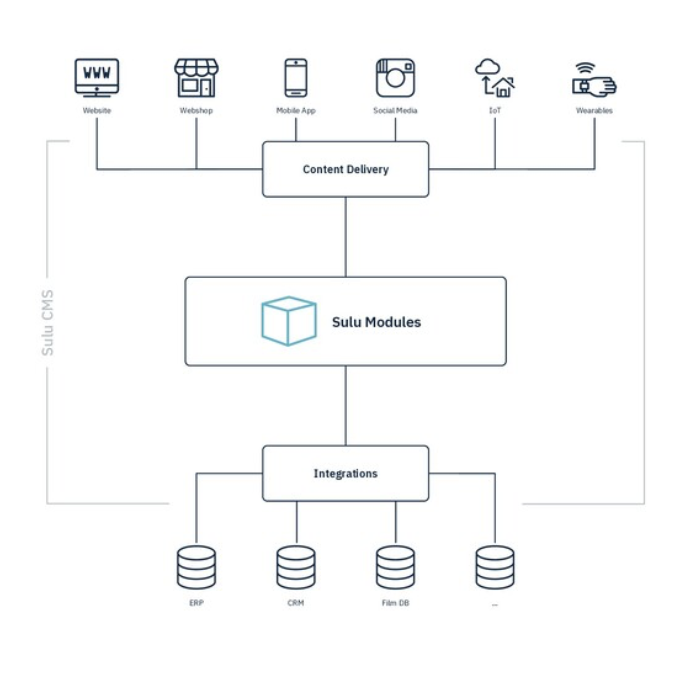 3. Time-saving
When using Sulu, you are able to kick-start your projects with a practical set of built-in functionalities. This gives you the opportunity to focus on the important things. Sulu excels at integrating external data sources and business logic. Creating customized libraries, bundles, and modules is a core concept of the system. Besides that, with Sulu's powerful operability, you are able to reuse components across multiple websites. While customizing Sulu to meet your client's needs, your solutions will be enhanced by the beautiful, modular, and tailored user interface.


To summarize
The main Business advantages of using Sulu:
Built with the needs of business and industry in mind

Enterprise features without ridiculous license fees

Multi-Platform: ​​Manage any number of web platforms or apps in one installation

Multi-Language: Consistent multi-language support throughout the system

Multi-Channel: Publish your content into websites, mobile applications, or any other system
In our next blogs from this series, we'll tell you more about how Sulu stole the hearts of many marketers and why our developers quickly learned the advantages of this CMS.

If you can't wait to read up on Sulu, you can find a lot of information on their website: https://sulu.io